SCOTLAND GETS BEHIND CHRIS HOY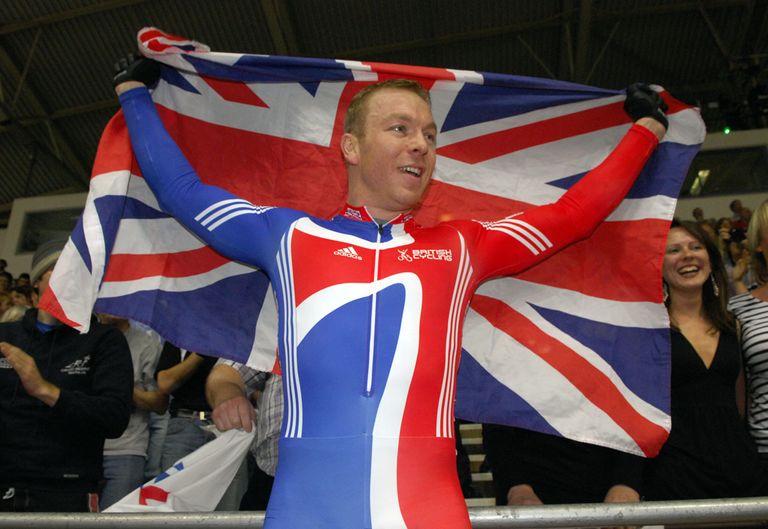 The Scottish Sun has today called on its army of readers to crown Chris Hoy BBC Sports Personality of the Year. The paper backs the triple Olympic gold medallist ahead of other Scottish nominee, tennis player Andy Murray.
The paper has quoted Scotland?s mover and shakers on just why they think Hoy deserves the vote. Scotland?s First Minister Alex Salmond, Labour leader Iain Gray and leader of the Scottish conservatives Annabel Goldie have all said that Hoy deserves to get the Scottish vote.
Although Hoy is still only third favourite to Formula One world champion Lewis Hamilton and swimmer Becki Adlington with the bookies, there is a head of steam building behind Hoy in the final days.
This week organisers of the Revolution track series, Face Partnership, echoed Cycling Weekly?s call to get behind Hoy and not split the cycling vote in a press release.
The ten nominees for the BBC prize are: Lewis Hamilton (Formula One), Rebecca Adlington (swimming), Ben Ainlsie (sailing), Nicole Cooke (cycling), Bradley Wiggins (cycling), Rebecca Romero (cycling), Joe Calzaghe (boxing), Chris Hoy (cycling), Andy Murray (tennis).
>>Join the SPOTY debate on the Cycling Weekly forum.
The BBC program starts at 7pm on Sunday December 14. Voting starts when the phone lines open at the beginning of the show.
RELATED LINKS
Hoy still playing down his SPOTY chances
Hoy versus Hamilton live on the web