Sharp increase in number of people insuring their bikes in UK
Tyne area of UK displays largest increase in cycle insurance, with an increase of 158 per cent over previous five years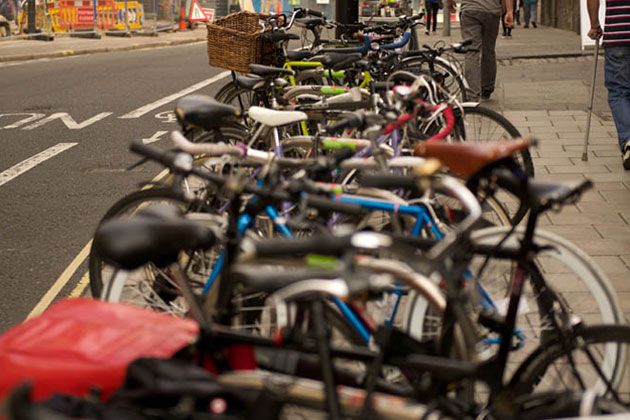 Cyclists in the north-east Tyne area are insuring their bikes more than ever before.
Figures released from insurance company Aviva show that in the previous five years there has been an increase of 158 per cent of people taking bike insurance in the area incorporating Newcastle, Gateshead, North and South Tyneside.
Yorkshire has seen a sharp rise on insurance policies, too, with the figure standing at 113 per cent.
But south of England riders are far more likely to insure their bikes, with 9,000 insurance policies each year. However that figure could be considerably larger as Aviva has not stipulated the boundaries of 'south'.
Nationally, cycling insurance is 75 per cent more popular now than it was in 2009 with 51,000 customers in 2014.
>>> Find your stolen bike with a GPS tracker
The rise has been credited with the sport's popularity over the last decade but also the number of bike thefts: there are an estimated 376,000 bikes stolen each year.
The average cost of a bike now costs £233, up from £206 in 2009, and Aviva's marketing director, Heather Smith, can understand why cyclists are insuring their prized possessions.
"Just as you take the time to choose the correct clothes and kit, it is important to ensure your bikes and accessories are covered against theft, accidental damage or causing injury or damage to another person," she said.
"This will then mean you can relax and enjoy your hobby with the confidence that your pride and joy is protected."