Cambridge soars to top of bike theft charts
The city of Cambridge tops the national bike theft tables, according to police data, with Oxford a distant second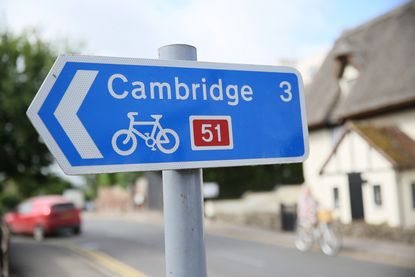 Cambridge has surged ahead of Oxford in the bike theft stakes, with a reported 17.56 cycles stolen per 1,000 of the population.
The Cambridge News reports the lucrative business of bike theft has attracted gangs from London to 'plunder' the city, famous for its numerous bicycles.
With Oxford a distant second with 11.91 thefts per 1,000, Cambridge now tops the national table, according to data released by police.
>>> Cambridge Councillors Holland-bound to view cycling infrastructure
Police say Cambridge's booming population may be responsible for the huge number of thefts.
Sgt Chris Horton said: "It would not be appropriate for us to comment on the crime rates of other force areas, however, broadly speaking, the increase in cycle thefts is in line with the growing population within the city.
"We are well aware of the high levels of cycle theft within the city, and while we are doing all we can to bring those responsible to justice, we continue to urge members of the public to take extra precautions to reduce the risk of having their cycle stolen."
>>> Cambridge cyclists "don't read signs", according to residents
Reading placed third on the national list with an average of 4.63, while York (4.13) is fourth.
Figures released reportedly show that cycle theft makes up one fifth of all crime in Cambridge, with 2,138 bikes stolen between April 1, 2014, and February 1, 2015.
Thank you for reading 20 articles this month* Join now for unlimited access
Enjoy your first month for just £1 / $1 / €1
*Read 5 free articles per month without a subscription
Join now for unlimited access
Try first month for just £1 / $1 / €1