Cambridge Councillors Holland-bound to view cycling infrastructure
Cambridge Cycling Campaign wants to organise trip for five Cambridge councillors to visit Netherlands to study how cycling is integrated into travel network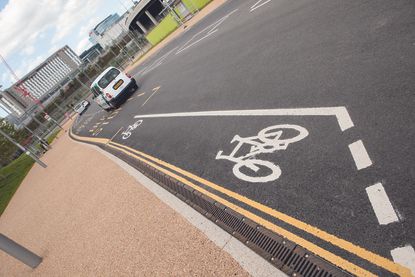 (Image credit: Daniel Gould)
Five Cambridge councillors could be on their way to the Netherlands to learn about cycling infrastructure from the best - if funding can be sourced.
Cambridge Cycling Campaign (CCC) wants £2,000 to fund a trip to Assen that would see five elected councillors take a trip across the North Sea as part of a fact-finding tour.
The CCC are keen for the trip to go-ahead as they believe it would help in improving safety and infrastructure around the city and the wider area of Cambridgeshire.
The idea for the trip has received support from local MP Julian Huppert who said that "the Netherlands has an enviable reputation for cycling and Cambridge is close to achieving the same level of cycling but clearly much of Britain lags behind."
>>> Cambridgeshire councillors call for cyclists to be registered and insured
The idea for the trip has received support from local MP Julian Huppert who said that "the Netherlands has an enviable reputation for cycling and Cambridge is close to achieving the same level of cycling but clearly much of Britain lags behind."
Speaking to Cambridge News, he added: "If funding for this trip can be organised it would be an excellent opportunity to carry out some valuable research and learn from the Dutch experience."
Others are also happy to explore the possibility, with Cllr Noel Kavanagh saying: "It can only be to the benefit of what we are aspiring to achieve in Cambridge and Cambridgeshire."
CCC's Robin Heydon outlined the importance of a potential trip before the end of the year. He said: "It's about getting the politicians and decision markers out there to see what it could be like (in Cambridge)."
Thank you for reading 20 articles this month* Join now for unlimited access
Enjoy your first month for just £1 / $1 / €1
*Read 5 free articles per month without a subscription
Join now for unlimited access
Try first month for just £1 / $1 / €1