Sigma Sport recruits new riders and aims high with UCI licence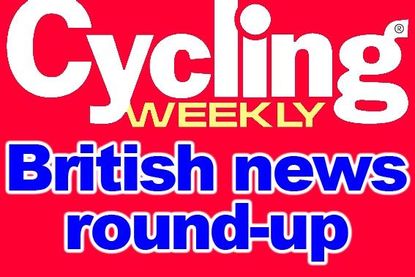 SIGMA SPORT RECRUITS NEW RIDERS AND AIMS HIGH WITH UCI LICENCE
The Sigma Sport-Specialized team has reinforced its line-up for 2010, with the addition of Simon Richardson (from Rapha Condor), Tom Murray, Stephen Adams (both Plowman Craven) and Tom Snape (formerly of Cinelli Down Under).
The team has significantly increased its budget this year, with further investment from Sigma Sport and Specialized whilst retaining Matt Stephens, Dan Duguid, Wouter Sybrandy and Kit Gilham amongst others.
The team has applied for a UCI Continental licence next year and is awaiting final confirmation that this has been successful.
It will be looking to ride a full Premier Calendar season, National Criterium Series, is hoping for a return invite back to the Tour Series and will also be riding the Nocturne Series.
The team will also be taking Simon Richardson back to the Irish RAS to help him defend his title and is hoping to be in the hunt for a Tour of Britain ride.
2010 line-up:
Simon Richardson
Matt Stephens
Tom Murray
Stephen Adams
Wouter Sybrandy
Kit Gilham
Tom Last
James Williamson
Dan Duguid
Gareth Montgomery
Tom Snape


Above: new riders are in but others like Kit Gilham are staying
ANGLO-SWEDISH TEAM ADDS AUSTRALIAN TALENT AND AIMS FOR LE TOUR

Swedish continental team, Magnus Maximus Coffee.com, has added talented Australian Jack Anderson to its bolstered line-up for 2010. Anderson is the reigning Oceana U23 time trial champion and represented Australia at the 2009 World Championships in Mendrisio.
The Australian joins Magnus Backstedt and Marty McCrossan's growing team who see him as a true long-term investment.
"We have taken time to look at ultimately where we want to take this team. There has never been a Swedish team in the Tour de France. We are working hard to bring in sponsors to the right level to move to Pro-Continental for 2011, ride a Grand Tour by 2013 at the latest and look towards the Tour de France by 2015," said team manager, McCrossan.
"With riders such as Jack, nothing would give me a greater pleasure than standing on the start line of the Tour having worked with these young guys all the way through."
Anderson will join up with his new team at the end of January and will have plenty of races to show his talent with the Tour of Bretagne and FBD RAS already confirmed. "Its great news for me and it's where I wanted to be," Anderson commented.
"I have been working hard for a ride in a team like this and with Magnus and Martin I think I have found managers that will help me fulfil my potential."
CYCLE PREMIER NEWS

We could tell you all about the new cyclepremier.com-metaltek team run by Rod Freeman, but seeing as the guys have gone to all the trouble of making a four minute cartoon, watch this and we'll put our feet up and have a coffee.
http://www.xtranormal.com/watch/5760653/
CHESHIRE CAT SELLING OUT FAST
There are still more than three months to go before the Cheshire Cat sportive on March 28 and entries have already exceeded the 1,000 mark.
With a new event HQ in Crewe with car-parking for 10,000 close by, the 'Cat' is promising to be one of the biggest sportive challenges on the UK calendar.
Entries are still open via www.kilotogo.com
LONDON-PARIS SELLS OUT
Talking of selling out, the 2010 London-Paris has already done so and in a record 20 hours.
Riders from the UK, China, the United States, Australia, Hong Kong and Europe besieged the L2P website when registration opened on November 30.
Director, Sven Thiele, said: "The web traffic was phenomenal. We thought it would take a month for the 350 places to be taken but we sold out in just 20 hours.
"I believe the huge level of interest in London-Paris 2010 indicates just how fast sportive riding is expanding. The level of enthusiasm is unprecedented in our experience and I think we are well into a boom in sportives."
CONDOR'S 12 DAYS OF CHRISTMAS
Condor Cycles is celebrating Christmas with its 12 days of gift ideas. Each day someone will have the chance to win the gift idea as part of the '12 Days of Condor' game.
All the gift ideas are available to purchase at Condor and vary from stocking fillers to exclusives and limited editions.
Each day Condor will add a gift idea and a mini write up to the site: www.condorcycles.com/12daysofcondor
To win - users will need to log on to Twitter and tweet or retweet @condorcycles 12 Days Game - www.condorcycles.com/12daysofcondor
A winner will be randomly selected from the mentions everyday at 5pm during the 12 days. The game started yesterday, December 1.
Thank you for reading 20 articles this month* Join now for unlimited access
Enjoy your first month for just £1 / $1 / €1
*Read 5 free articles per month without a subscription
Join now for unlimited access
Try first month for just £1 / $1 / €1