SUTTON NAMED COACH OF THE YEAR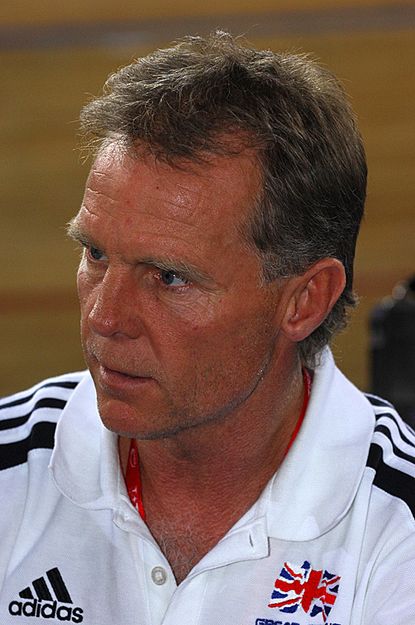 British Cycling head coach Shane Sutton has been given this year's 'Coach of the Year Award' at the UK Coaching awards held on Wednesday night at the Dorchester Hotel, Mayfair, London.
Sutton was a key figure in the Team GB track squad that dominated the Olympic Games in Beijing. Her Royal Highness Princess Royal presented Sutton with the prestigious award.
"Coaching is at the heart of British Cycling?s programmes from grass roots to elite," said Dave Brailsford, British Cycling's performance director who works closely with Sutton.
"From Go-Ride to Olympic Podium, all our programmes share the foundation of quality coaching, which is crucial to the development of riders at every level.
"The shared hard work, dedication and expertise of both volunteer and professional coaches has made a huge contribution to British Cycling?s recent success. The contribution of elite coaches has rightly been applauded at Olympic level, while the opportunity to pay tribute to the quiet and diligent hard work of those dedicated coaches bringing through the developing riders is welcomed."
Sutton was also one of seven coaches to receive a 'High Performance Coach of the Year' award. British Cycling coaching, education and development director John Mills received an award for being 'Coach Educator of the Year'.
The annual UK Coaching Awards recognise the hard work and dedication of sports coaches and those involved in developing coaches. The event is seen as one of the most prestigious within the industry and is attended by some of the most important and influential people in sport and coaching. Previous winners include Sir Clive Woodward OBE, Sir Bobby Robson CBE, Sir Alex Ferguson OBE, Frank Dick OBE and Sir Alf Ramsey.
RELATED LINKS
GB cyclists and Brailsford win BBC awards
EXTERNAL LINK
Thank you for reading 5 articles this month* Join now for unlimited access
Enjoy your first month for just £1 / $1 / €1
*Read 5 free articles per month without a subscription
Join now for unlimited access
Try first month for just £1 / $1 / €1