SYDNEY WORLD CUP NIGHT 1: NO MEDALS YET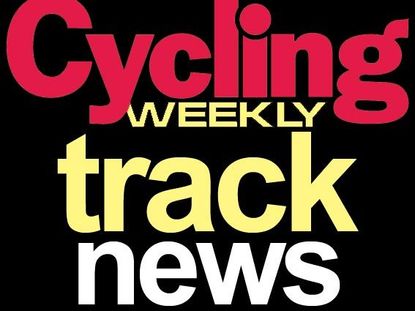 After a steady but unspectacular opening night at the Sydney World Cup, British Cycling?s performance director David Brailsford declared himself pleased.
?It?s the first day back at school and we?re still looking at the bigger picture,? he said after a night of nearly but not quite.
?It?d be fine to be on fire here but the World Championships are fourth months away and the Olympics are next August. There?s a long, long way to go.
?We know we have more to come and we didn?t see anything from the other nations that scared us.
?If we want to peak at the Worlds and the Olympics it?s a case of progression. We always said these two World Cups [Sydney and Beijing next weekend] are all about chipping away at qualification points. If we can?t win a medal, make sure we?re fourth, fifth or sixth, picking up the points.
?We don?t like not winning, of course we don?t, but we have to be patient.?
THE MEDAL COUNT SO FAR: 0
FRIDAY?S ACTION
WOMEN?S PURSUIT
Gold Katie Mactier (Australia)
Silver Vilija Sereikatie (Safi)
Bronze Karin Thurig (Switzerland)
The Brits Houvenaghel 4th, Romero 8th
Wendy Houvenaghel of Science in Sport qualified in fourth place but lost out to the Swiss rider Thurig in the bronze medal race. Rebecca Romero, riding for Great Britain, was eighth-fastest in qualifying.
Brailsford says: ?Wendy is in a volume phase at the moment so it was very pleasing to see her qualify for a second ride. There were no outstanding times and seeing Sarah Hammer, the world champion, miss out, shows that it?s early days yet. The season?s only just started and the level is going to keep going up.?
MEN?S POINTS RACE
Gold Greg Henderson (New Zealand)
Silver Toni Tauler (Illes Balears)
Bronze Cameron Meyer (Toshiba)
The Brits Newton 6th
Chris Newton qualified for the final by just one point but once there finished sixth after taking the final bunch sprint, despite losing a lap to the three medallists. It meant he scored well for the World Cup rankings in his quest to qualify for the Olympics. Jonny Bellis of Team 100% ME was tenth in his qualification heat and missed out on a place in the final.
Brailsford says: ?The qualifying rounds were really rock hard races and Chris did very well to get through. In the final the first three took a lap which put us on the back foot but he did well to get back into it and win the final sprint which lifted him well up.?
WOMEN?S SCRATCH RACE
Gold Yumari Gonzalez Valdivieso (Cuba)
Silver Annalisa Cucinotta (Italy)
Bronze Anastasiay Chulkova (Russia)
The Brits Cullen 11th
Riding for Braveheartcyclingfund.com Kate Cullen got through her heat and finished 11th in the 10-kilometre final.
TEAM SPRINT
Gold Team Toshiba (Ryan Bayley, Daniel Ellis, Shane John Kelly)
Silver Rad-Net (Robert Forstemann, Matthias John, Stefan Nimke)
Bronze Cofidis (Didier Henriette, Kevin Sireau, Arnaud Tournant)
The Brits Great Britain 4th
The Great Britain trio of experienced Chris Hoy and youngsters Matt Crampton and Jason Kenny qualified as fourth fastest ? ahead of the fancied Dutch squad featuring Theo Bos. In the bronze medal match, they were pipped by the French Cofidis team.
Brailsford says: ?The bronze medal was always going to be tough but it was great experience for the two young lads. Jason Kenny rode the third-fastest opening lap of the night too.?
MEN?S PURSUIT
Gold Volodymyr Dyudya (Ukraine)
Silver Philip Thuaux (DPC)
Bronze Alexander Serov (Russia)
The Brits Cummings 5th
Steve Cummings narrowly missed out on riding for a medal after he clocked the fifth-fastest time in qualification.
Brailsford says: ?Steve hasn?t ridden an individual for two years and he gets on there and comes fifth. Bradley [Wiggins] only arrived yesterday and he?s here for the team pursuit but will probably have a go at the individual in Beijing next week, so Steve?s job was to finish as high as possible to score us some points and he did that very well.?
WOMEN?S SPRINT
Gold Willy Kanis (Holland)
Silver Anna Meares (Toshiba)
Bronze Natallia Tsylinskaya (Belarus)
The Brits
Victoria Pendleton cruised through qualifying in second place, then won her last 16 match against Germany?s Miriam Welte. In the quarter final, the SIS rider lost the first race to Tsylinskaya but was handed a lifeline when the Belarussian was relegated in race two for moving off her line. But in the decider, Pendleton didn?t quite have enough. Anna Blyth was 19th in qualifying.
Brailsford says: ?Remember last year at the World Cup in Moscow, Vicky was knocked out in the quarter-finals. So she started last year slowly and got stronger. She never quite got going tonight and then she came up against Tsylinskaya, but it?s no cause for concern.?
CW'S TRACK WORLD CUP COVERAGE
Pendleton bounces back to win Keirin gold
Sydney World Cup night 2: Hoy and Edgar complete 1-2
British quartet make Brown eat his words
Brown teases British team pursuiters before Sydney showdown
Pendleton pulls out of 500m
Sydney World Cup night 1: no medals yet
The Big Preview: Tonight at the Dunc Gray track
CW's Dummies' Guide to track cycling
Thank you for reading 20 articles this month* Join now for unlimited access
Enjoy your first month for just £1 / $1 / €1
*Read 5 free articles per month without a subscription
Join now for unlimited access
Try first month for just £1 / $1 / €1