Szczepaniak brothers receive hefty suspensions for EPO positives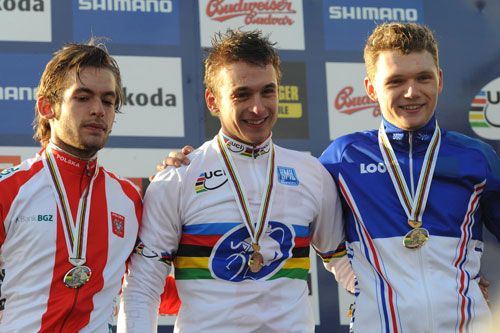 Pawel and Kacper Szczepaniak - the two Polish riders who placed first and second at the cyclo-cross under-23 world championships - have received eight and four year bans from competition after testing positive for EPO.
The Szczepaniak brothers dominated the under-23 men's cyclo-cross race in Tabor, Czech Republic, in January, beating the pre-race favourites. However, both of the riders' samples taken during the worlds tested positive for banned blood booster erythropoietin (EPO).
The Union Cycliste Internationale (UCI) confirmed on Friday that they have been handed lengthy suspensions - some of the longest ever handed to cyclists - and have had their world championship results stripped. Both riders have also been fined.
In the light of the bans, third-placed Arnaud Jouffroy (France) has been named as the under-23 cyclo-cross world champion by the UCI.
Related links
Under-23 men's cyclo-cross world championships report