Team Sky riders clash at Revolution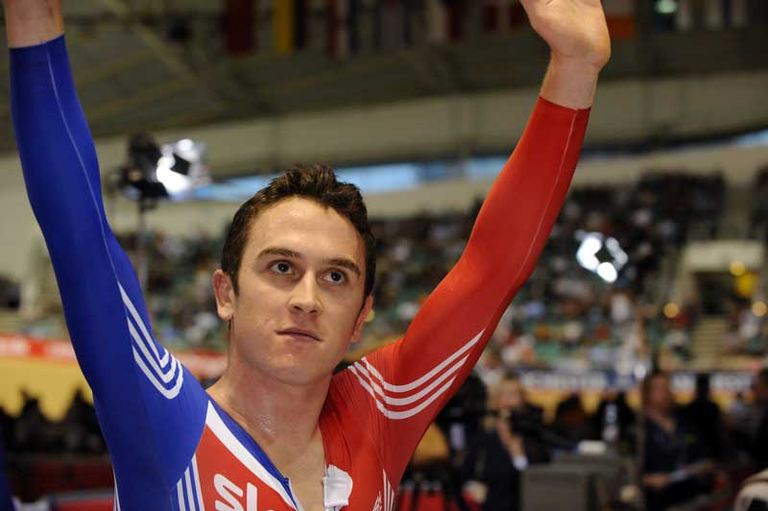 Team Sky signings Geraint Thomas, Ian Stannard, Steve Cummings and Peter Kennaugh will all take part in the season's first Revolution track meeting at Manchester velodrome on Saturday, November 14.
Although the four riders will be racing for the new British-based super team on the road from January, they will be pitted against each other in the new team-based championship format at the ever-popular track series.
"I'm really excited about this season's Revolution, especially with the new team format," commented Thomas (pictured), who won the individual pursuit and was part of the victorious team pursuit squad at the Manchester Track World Cup last weekend.
"I'm feeling great after the weekend and can't wait to take on the other Sky boys on the track. The competition is going to be fierce! I just hope I can keep up my good form for Chris [Newton] and make the Rollers the team to beat."
Kennaugh, a previous winner of Revolution's Future Stars competition, is also looking forward to squaring up against the senior riders in the series.
"I can't wait to get back on the track for Revolution," says Kennaugh. "I've really enjoyed it in the past and it's going to be great racing against the other teams this year."
"I think there'll be a lot of rivalry throughout the series. I'm also really happy to have Jamie Staff as a captain, as he has so much experience to offer the team."
The Revolution championship gets underway on Saturday November 14, with following events on December 5, January 16 and February 27. All races take place at Manchester velodrome.
Tickets for the event are available from www.cyclingrevolution.com.
Related links
Revolution creates new championship format
Team Sky: As it happens
External links