Teutenberg takes win number two at l'Aude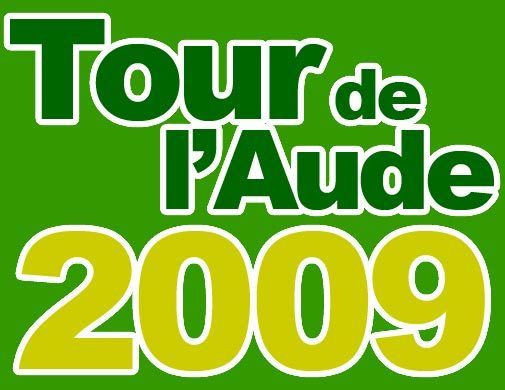 In an almost carbon copy of Saturday?s opening road stage in the Tour de l?Aude, a solo breakaway was caught within five kilometres of the finish, leaving German sprinter Ina-Yoko Teutenberg to win again.
The escapee this time was Brit Emma Pooley. The Cervelo climber spent 50km with a lead yoyo-ing between one minute and 15 seconds, but was powerless to stop the charging bunch overhauling her.
A crash on the final bend took out Marianne Vos (DSB Bank) and Teutenberg easily took her 17th stage win in the history of the tour.
Pooley now leads the mountains classification from Vision 1?s Vicki Whitelaw, but the Australian retains the lead in the points competition.
Amber Neben (Nürnberger Versicherung) stays in the yellow jersey for tomorrow?s stage to Castelnaudary but the American now holds a slender two second lead over Teutenberg.
RESULTS Stage three: Lezignan-Corbières 116km
1. Ina Teutenberg (Ger) Columbia-Highroad in 2-58-18
2. Tania Belvederesi (Ita) G.S. Gauss RDZ Ormu Colnago
3. Denise Zuckermandel (Ger) Germany
4. Emma Johansson (Swe) Red Sun
5. Kristin Armstrong (USA) Cervelo
6. Julia Martisova (Rus) G.S. Gauss RDZ Ormu Colnago
7. Chantal Blaak (Ned) Holland
8. Pascale Jeuland (Fra) GS Vienne Futuroscope
9. Monica Holler (Swe) Bigla
10. Amber Neben (USA) Nurnberger Versicherung
Others
12. Lizzie Armitstead (Gbr) Lotto Belisol
15. Nikki Harris (Gbr) GB
20. Catherine Hare Williamson (Gbr) Fenixs
32. Leda Cox (Gbr) ESGL93-GSD Gestion
33. Lucy Martin (Gbr) GB
39. Nicole Cooke (Gbr) Vision 1
63. Emma Silversides (Gbr) Lotto Belisol
73. Katie Colclough (Gbr) GB
80. Emma Pooley (Gbr) Cervelo
61. Helen Wyman (Gbr) Vision 1
85. Nikki Harris (Gbr) GB
94. Alex Greenfield (Gbr) GB at 10secs
93. Gabby Day (Gbr) GB at 13min 44secs
Overall
1. Amber Neben (USA) Nürnberger Versicherung
2. Ina Teutenberg (Ger) Columbia-Highroad at 2secs
3. Trixi Worrack (Ger) Nurnberger Versicherrung at 8secs
Others
10. Emma Pooley (Gbr) Cervelo at 19secs
36. Nicole Cooke (Gbr) Vision 1 at 1min 38secs
41. Nikki Harris (Gbr) GB at 1min 49secs
49. Helen Wyman (Gbr) Vision 1 at 1min 55secs
50. Katie Colclough (Gbr) GB at 1min 58secs
52. Lucy Martin (Gbr) GB at 2mins 1sec
53. Lizzie Armitstead (Gbr) Lotto Belisol at 2mins 3secs
62. Leda Cox (Gbr) ESGL93-GSD Gestion 2mins 18secs
70. Emma Siversides (Gbr) Lotto Belisol at 2mins 52secs
85. Catherine Hare Williamson (Gbr) Fenixs at 6mins 3secs
91. Alex Greenfield (Gbr) GB at 10mins 14 secs
100. Gabby Day (Gbr) Vision 1 at 23mins 52secs
RELATED LINKS
Tour de l?Aude Preview
Tour de l?Aude prologue
Tour de l?Aude: stage one
Tour de l?Aude: stage two