Thai lorry driver who admitted killing round-the-world cyclist fined just £143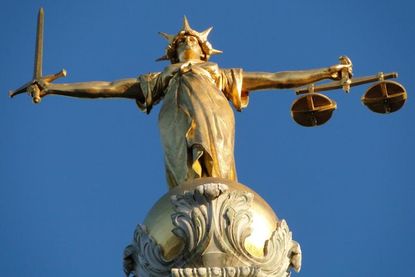 The lorry driver involved in the collision that killed round-the-world cyclist Juan Francisco Guillermo has reportedly been fined 7,500 Thai Bhats, the equivalent of just £143, and escaped jail.
Guillermo died after being hit by 64-year-old truck driver Thiwarat Chaipidet in Thailand's Nakhon Ratchasima province in February; just eight months before he was scheduled to finish a five-year record attempt.
Chaipidet admitted reckless driving at the province's Bua Yai court, where the judge sentenced him to a fine and a one-year suspended prison sentence. The sentence and fine were half of the original tariff due to the defendant's admission.
The cyclist was attempting to set a new Guinness World Record for cycling 250,000 miles across five continents. His Singaporean wife and two-year-old son were also cycling near him at the time and were injured in the crash.
"It was an accident caused by the driver's recklessness. The road was straight and the cyclist was in his own lane," said police Col Torsak Thammingmongkol at the time of the incident.
Source: Coconuts Bangkok
Thank you for reading 20 articles this month* Join now for unlimited access
Enjoy your first month for just £1 / $1 / €1
*Read 5 free articles per month without a subscription
Join now for unlimited access
Try first month for just £1 / $1 / €1