THE REVOLUTION WILL BE TELEVISED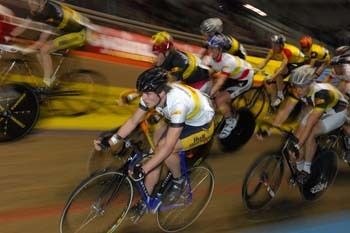 Manchester?s Revolution track series will be broadcast on Channel M over the Christmas period. Four 30-minute programs will be broadcast from Tuesday December 26 to Sunday December 31 showing the best action from this year's races.
So far this year the Revolution track races have hosted ProTour riders like Gilberto Simoni, Yaroslav Popovych, Bradley Wiggins and David Millar along with some of the best track riders in the world.
The four-race annual winter series has grown in stature over the past three years and has developed a format that not only meets the organisers aim of providing British riders with top class racing through the winter, but also pulls in sell out crowds.
The final Revolution for the 2006 ? 2007 winter is held on January 20. Tickets are available from www.cyclingrevolution.com or by ringing 0700 594 2579, 0161 223 2244.
Channel M is available on Sky channel 203, NTL digital channel 878, or watch online at www.channelm.co.uk.
Broadcast times
Tuesday December 267.00pm
Wednesday December 27th8.00pm
Saturday December 30th10.30am
Sunday December 31st12.30pm
Thank you for reading 20 articles this month* Join now for unlimited access
Enjoy your first month for just £1 / $1 / €1
*Read 5 free articles per month without a subscription
Join now for unlimited access
Try first month for just £1 / $1 / €1