The ultimate route across France?
The new Lands End to John O'Groats with better riding, better wine and better weather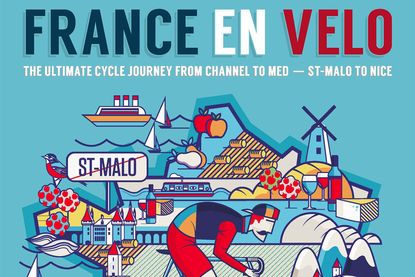 More than 5000 people each year tackle John O'Groats to Lands End, but now there is a new challenge St-Malo to Nice – the ultimate route across France.
Lands End to John O'Groats is ridden by a huge number of cyclists each year, some riding it for charity, others as a purely personal challenge. Whatever the motivation there is something hugely appealing about crossing the entire country by bike and appreciating at first hand the changes in terrain, food, scenery, accent and traditions.
However whilst there is undoubtedly a large amount of satisfaction in arriving at John O'Groats celebrating under a damp, grey sky its not the most inspiring or glamorous of ends. Imagine instead arriving at the glittering blue of the Cote d'Azur, warm sun beating down on your back and the vibrant town of Nice to welcome you. There is an alternative to a wet and windy End to End; instead of riding across Britain, ride across France.
St.Malo to Nice has been described as the 'ultimate route across France', it winds its way from the Channel to the Mediterranean, alongside rivers and gorges through a total of 19 different departments to give a rich and varied over view of this country so beloved by bike riders. It crosses paths with the Tour de France, stopping in Sault at the foot of the iconic Mont Ventoux. The finish on the Promenade des Anglais has been used as a Tour de France time trial course and is a good place to spot pro-riders on their warm down cruise after a training ride in the hills behind Nice.
At 1000 miles it is a comparable distance to LEJOG, riders generally take between ten days and three weeks to complete the route. However it arguably offers better weather, better food and better wine. An over night stop in Chateauneuf-du-Pape for a glass of red is pretty much compulsory, even for those smashing out 100 miles a day, purely for its anti-oxidant properties of course!
https://www.youtube.com/watch?v=_e156k4totc
France en Vélo – The Ultimate Cycle Journey From Channel to Med – St-Malo to Nice by Hannah Reynolds and John Walsh is published by Wild Things Publishing and is available from www.franceenvelo.cc rrp £16.99.
Cycling Weekly readers can order their copy at just £13.59 using 20% off discount code SMNCW, includes free postage and packaging to UK destinations. For a fully supported trip visit www.skedaddle.co.uk
Thank you for reading 20 articles this month* Join now for unlimited access
Enjoy your first month for just £1 / $1 / €1
*Read 5 free articles per month without a subscription
Join now for unlimited access
Try first month for just £1 / $1 / €1