Thousands of commuters take to two wheels as part of Bike to Work Day
There are even special places for riders to get food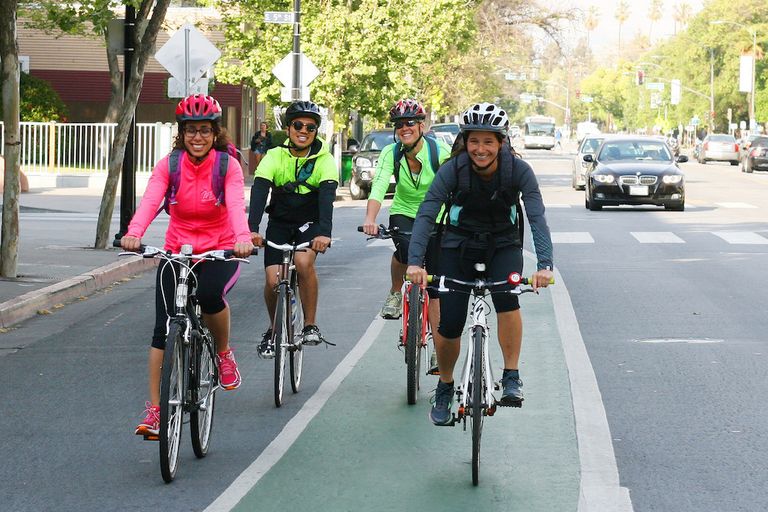 (Image credit: Flickr/Richard Masoner)
Thousands of people across the United States have taken to two wheels today as part of Bike to Work Day.
First held in 1956, National Bike to Work Day encourages the use of alternative modes of transportation across the country.
Founded by the Cycle Trade Association of America, Bike to Work Day on May 19 culminates Bike to Work Week, held from May 15-19 and is punctuated by events around the country.
>>> Nine reasons why commuting by bike is surprisingly brilliant
Originally, the purpose of the event was to increase bicycle sales. Today however, National Bike Month, Bike Week, and Bike to Work Day aim to support safe cycling practices and promote cycling as a way of life.
Now sponsored nationally by the League of American Bicyclists and celebrated through various initiatives in communities from San Diego, California to the nation's capital in Washington DC, the initiative has really picked up steam over the last decade.
Watch: Five commuting tips for safer riding
In San Diego, 100 different Bike to Work Day stops are stocked with snacks, mechanics and valet parking are available to bike commuters.
According to a National Household Survey, 40% of all trips in the U.S. are less than two miles, making cycling an easy alternative to driving a car. Last month, a study was released regarding the healthy benefits of riding just 30 miles per week, further punctuating the benefits of aerobic riding even short distances.
It's not surprising that nationwide, the number of bicycle commuters grew by 60 percent over the last decade. Bike commuting is catching on in communities in nearly every city from coast to coast. Portland, Oregon had the highest bicycle-commuting rate increase at 6.1 per cent while Minneapolis, experienced a two-fold increase to 4.1 per cent according to the most recent Census Bureau report released.
Thank you for reading 5 articles this month* Join now for unlimited access
Enjoy your first month for just £1 / $1 / €1
*Read 5 free articles per month without a subscription
Join now for unlimited access
Try first month for just £1 / $1 / €1