TOUR SERIES TO KICK OFF IN MILTON KEYNES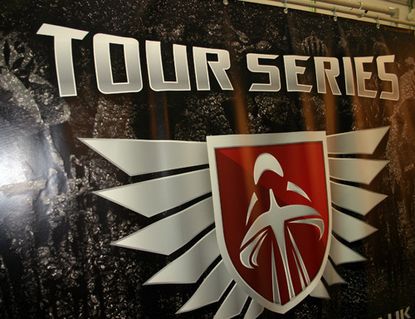 Milton Keynes has been announced as the first venue of next year's Tour Series, the national televised criterium series launched at this year's Cycle Show in October.
Milton Keynes joins Woking and Southport as confirmed venues in the 10 race series, taking place in May and June 2009. The series of mid-week city centre criteriums contested by 10 teams of five riders.
?We had a fantastic reception from Milton Keynes for The Tour of Britain this summer," said Tour Series technical director Mick Bennett. "With the town playing host to the Race Headquarters as well as the opening road stage, and we can?t wait to return with The Tour Series in May.
"As it?s Round One all the teams will be battling for the chance to be the first squad to take the five leader?s jerseys at the end of the race, making it a race not to miss.
"Everybody in Milton Keynes is a tremendous supporter of bike racing, so it will be a pleasure to put on, what I?m sure will be a great race, rounding off a whole day of cycling festivities that the whole community can be a part of."
British teams will be invited by event organiser Sweetspot, and both team and individual prizes will be on offer. Teams will also be free to invite wildcard riders, opening the way for international riders to join the action.
The Milton Keynes round is on Thursday May 21 2009.
THE TOUR SERIES: 2009 DATES
May 21Tour Series criterium 1, Milton Keynes
May 28Tour Series criterium 2, Exeter
June 2 Tour Series criterium 3, Woking
June 4Tour Series criterium 4, Peterborough
June 9Tour Series criterium 5, Blackpool
June 11Tour Series criterium 6, Southport
June 16Tour Series criterium 7, Stoke-on-Trent
June 18Tour Series criterium 8, Derby
June 23Tour Series criterium 9, York
June 25Tour Series criterium 10, Darlington
RELATED LINKS
British Race Calendar 2009
National televised criterium series announced
EXTERNAL LINK
Tour Series: www.tourseries.co.uk
Thank you for reading 5 articles this month* Join now for unlimited access
Enjoy your first month for just £1 / $1 / €1
*Read 5 free articles per month without a subscription
Join now for unlimited access
Try first month for just £1 / $1 / €1