Tweets of the week: Ian Bibby, Tony Gallopin, Adam Hansen, and more
The best tweets from around the world of cycling this week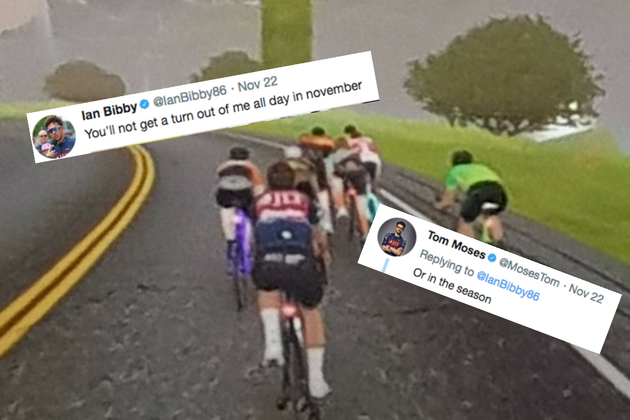 As we all know, cyclists and Twitter is often a fantastic combination, allowing the fans a behind the scenes look at what goes on in and around the professional peloton. Here are some of the tweets that caught our eye this week, including ones from Ian Bibby, Tony Gallopin, Adam Hansen, and more.
1. At least it happens in France as well
2. 🎶"I've...had...the time of my life"🎶
3. Incredible scenes
4. Domestique deluxe
5. Michael Kolar showing Sagan how it's done
6. Bit early?
7. You should go on strike, Adam
8. Not sure how I'd customise my garage to match my Ford Fiesta
9. It certainly beats the deer in Richmond Park
10. Ian Bibby saving himself for the final sprint, even on Zwift
We'll be back in seven days time for more picks from the world of cycling social media.