Valverde defiant over ban: I will be back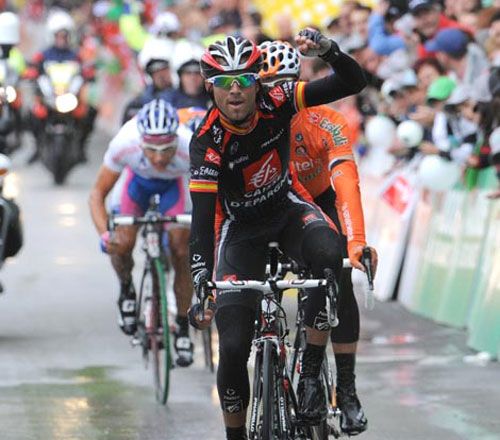 Spanish rider Alejandro Valverde has given his reaction to the Court of Arbitration for Sport's decision to ban him from competition for two years: "I will be back".
"I will serve out the ban and I will come back," Valverde told Spanish paper Marca, according to news agency AFP, signalling his intention to return to cycling when his two-year suspension expires on December 31, 2011.
"They will not bury me, as certain people would like to do," Valverde continued defiantly.
Valverde was handed a two-year suspension by CAS on Monday for use of banned blood-boosting drug erythropoietin (EPO).
In May 2009, Valverde had received a two-year ban from competing in Italy by the Italian Olympic Committee after it had ascertained that blood containing EPO found during the Operacion Puerto doping bust matched DNA taken from a blood sample given by Valverde during the 2008 Tour de France when it visited Italy.
All of Valverde's results for the 2010 season will be annulled, including his 'wins' at the Tour of the Mediterranean, Tour of Romandy and Tour of the Basque Country. He will also have to repay any prize money won this season.
Valverde had been topping the Union Cycliste Internationale's World Ranking, but his name has now been removed from the list and his points redistributed to other riders.
Related links
Valverde suspended for two years
16 March 2010: Valverde faces worldwide ban after losing appeal against Italian suspension
19 June 2009: Valverde appeals against Italian ban
11 May 2009: Valverde banned from racing in Italy for two years