VALVERDE SAYS HE'LL BE AT WORLD CHAMPS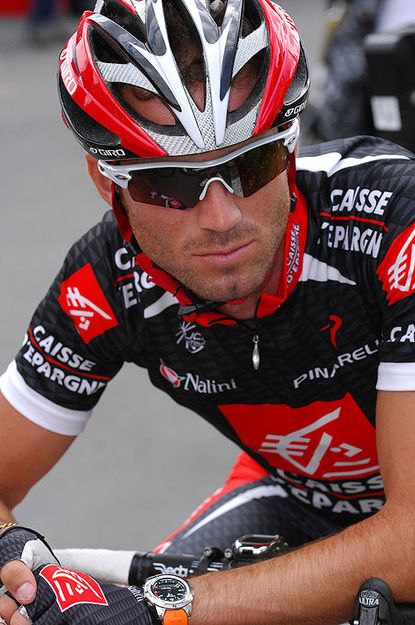 Controversial Spanish rider Alejandro Valverde has said he will ?go to the World?s with my head held high.? ? even though the organisers have said they don?t want him.
Valverde, and former ?World?s ambassador? Erik Zabel found out last week that the German organisers considered them persona non grata for the World?s because they were ?incompatible with the new direction cycling should be taking.?
But the Stuttgart organisers new tough line against suspected riders looked inconsistent when they said that Andras Kloden, part of the scandal-enshrouded Astana squad, would be ?given the benefit of the doubt,? and welcome to race.
Valverde, third last year to Italian Paolo Bettini, told the Spanish press that, with the full backing of the Spanish Cycling Federation, he would be going anyway. And to win.
?That?s my job, and they can?t stop me.? Valverde, still overshadowed by the Operacion Puerto investigation, said. ?All these rumours aren?t going to cause me any worries.?
The Spaniard added that he would be avoiding the Vuelta and riding just one one-day race in September, the GP Ouest France ? Plouay, before training for the World?s at home.
The bizarre technique paid off in spades for Valverde in 2005, when he raced for one day between abandoning the Tour de France and riding the World?s in Madrid. Despite such low-intensity training, he finished second.
Thank you for reading 20 articles this month* Join now for unlimited access
Enjoy your first month for just £1 / $1 / €1
*Read 5 free articles per month without a subscription
Join now for unlimited access
Try first month for just £1 / $1 / €1