VOTE HOY FOR BBC SPORTS PERSONALITY TONIGHT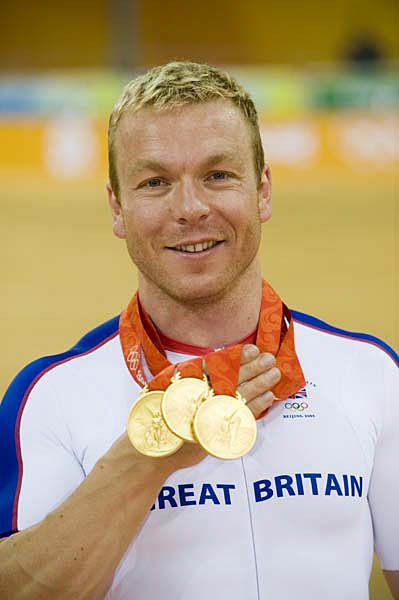 For the first time since 1965, a cyclist has a very real chance of winning the BBC's prestigious Sports Personality of the Year award on Sunday, December 14.
Chris Hoy won three gold medals at the Laoshan Velodrome in Beijing, heading an unprecedented medal haul by British cyclists, and Hoy is now one of the bookies' favourites to win the annual BBC award.
Hoy is one of four British cyclists included on the short-list for the award - Hoy, Bradley Wiggins, Nicole Cooke and Rebecca Romero. But if a cyclists is to win, Cycling Weekly is urging you to support one candidate, which is why we?re asking everyone to vote for Chris Hoy on Sunday.
Telephone voting will take place during the BBC's Sports Personality of the Year programme on Sunday night at 7pm on BBC1. You cannot vote in advance, so be ready with your phone when the time comes.
Only Olympic double gold medal winning swimmer Rebecca Adlington and Formula 1 world champion Lewis Hamilton stand in Hoy's way to win.
WHY VOTE FOR HOY?
With four cyclists nominated, there is a very real danger the vote could be split. The worst-case scenario is that a cyclist fails to make even the top three.
CW had the very difficult decision of choosing one rider over the others, but opted to champion Hoy because his achievement is likely to resonate more strongly with the wider sports-watching public. He became the first British athlete in a century to win three gold medals in a single Olympic Games ? the achievement guarantees him legendary status.
That is not to denigrate the enormous achievements of Nicole Cooke, Bradley Wiggins or Rebecca Romero, or indeed Victoria Pendleton or Mark Cavendish, who could easily have been nominated too.
But, only one person can win the top prize, and if it is to be a cyclist, it is most likely to be Hoy. If Hoy were to win, it could be seen as a victory for cycling in Great Britain. After all, cyclists know what it means to sacrifice your own hopes for the success of the team.
The last - and only - cyclist to win the award was Tom Simpson in 1965.
RELATED LINKS
Hoy believes Hamilton may pip him to BBC prize
Race of Champions: Hoy vs Hamilton
EXTERNAL LINK