Don't want punctures? Then these 12 great bargains on winter tyres are for you
We pick out the best deals from all the big online retailers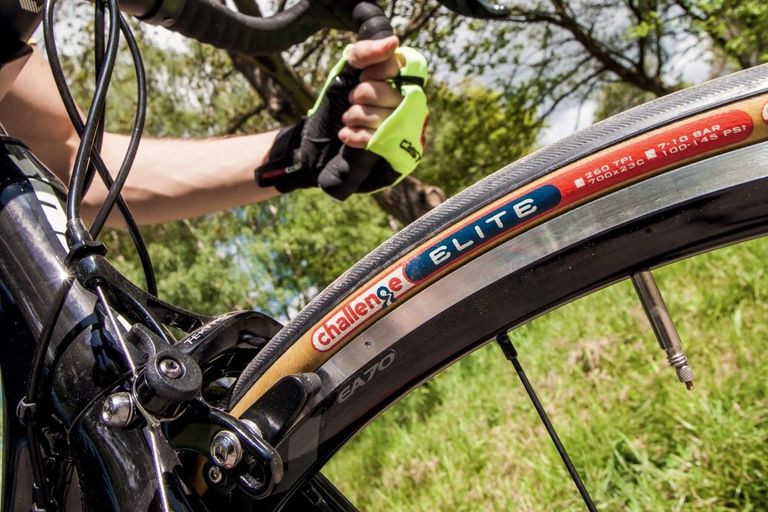 (Image credit: Chris Catchpole)
While in summer you'll be looking for a pair of tyres that are nice and fast, in winter it's worth getting a high quality pair with excellent puncture protection, so you don't find yourself struggling to fix a puncture when it 2ºC, chucking it down, and you can't feel your fingers.
>>> Buyer's guide to road bike tyres (video)
The good news is that there are some amazing discounts around that mean a good pair of winter tyres don't have to cost the earth. Here are the best deals the internet has to offer right now.
Vittoria Zaffiro Pro tyre
>>> Buy now at Ribble cycles for £11.99 (reduced from £19.99)
Michelin Lithion 2 tyre
>>> Read our full review of the Michelin Lithion 2 tyres here
>>> Buy now at Merlin Cycles for £11.99 (reduced from £22)
Vittoria Rubino Pro tyre
>>> Buy now at Evans Cycle for £14.99 (reduced from £25.99)
Schwalbe Durano tyre
>>> Buy now at Tredz for £18.98 (reduced from £27.99)
Continental Grand Sport Extra tyre
>>> Read our full review of the Continental Grand Sport Extra tyres here
>>> Buy now at Chain Reaction Cycles for £19.99 (reduced from £34.95)
Continental Gatorskin tyre
>>> Buy now at Tweeks Cycles for £20.74 (reduced from £32.95)
Michelin Pro4 Endurance V2 tyre
>>> Read our full review of the Michelin Pro4 Endurance tyres here
>>> Buy now at Wiggle for £21.99 (reduced from £40.99)
Schwalbe Durano Plus tyre
>>> Buy now at Cycle Surgery for £22.99 (reduced from £27.99)
Continental Gator Hardshell tyre
>>> Buy now at Tweeks Cycles for £24.22 (reduced from £35.95)
Vredestein Fortezza Senso All Weather tyre
>>> Read our full review of the Vredestein Fortezza Senso All Weather tyres here
>>> Buy now at Wiggle for £24.99 (reduced from £46.95)
Hutchinson Fusion 5 All Weather tyre
>>> Buy now at Wiggle for £26.69 (reduced from £46.90)
Continental Grand Prix Four Season tyre
>>> Buy now at Tweeks Cycles for £29.99 (reduced from £54.95)