Best road bike tyres: everything you need to know about fair weather rubber
Included in this guide:
1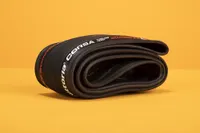 Vittoria
Corsa G2.0 TLR
2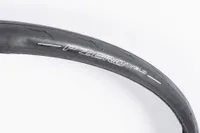 Pirelli
PZero Velo road tyre
3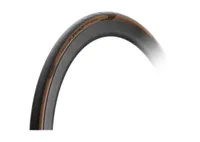 Pirelli
P Zero Race
4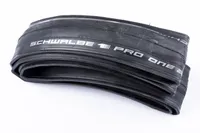 Schwalbe
Pro One
5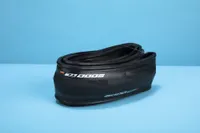 Continental
GP 5000
6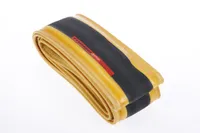 Specialized
Turbo Cotton
7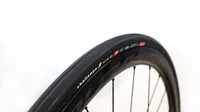 Challenge
Elite XP
8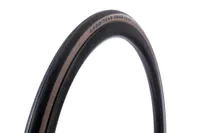 Goodyear
Eagle F1 Tubeless Complete
9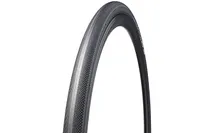 Specialized
Roubaix Pro tyre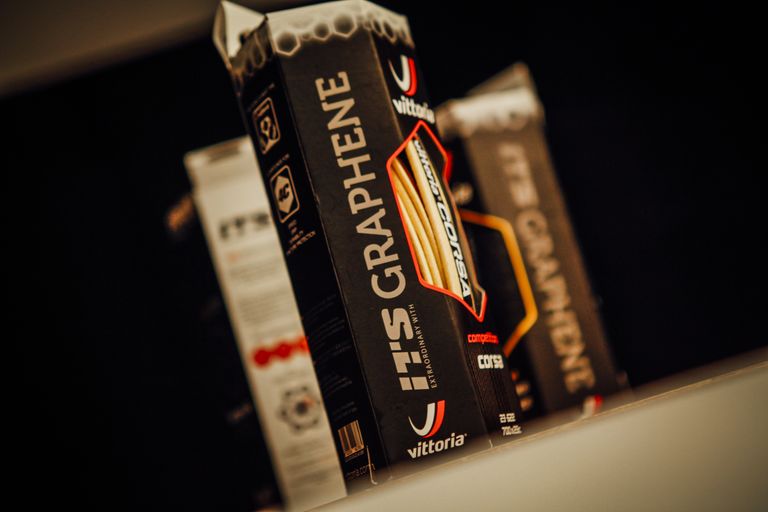 By Simon Smythe published
Arguably the most important cycling component, investing in the best road bike tyres is a must.
As the only part in contact with the ground, they have a vital job to do in keeping you upright in the corners, have a huge influence on overall bike speed and of course, ultimately keep you rolling.
For this reason, tyres come in many different variations. Some are hard wearing and prioritise puncture resistance, others are softer and malleable, but roll faster, adding speed to you ride. Generally speaking, most riders will want the former in winter, and the latter in summer.
Once you've decided on a pair of the best road bike wheels to get rolling on, you can make the all important decision for which pair of the best road bike tyres to dress them in.
Wider tyres have become more popular across the seasons. Where once 23mm rubber was the uniform issue 'choice', now 25mm is the norm, with many bikes coming with 28mm + to better maximise the added cornering grip and comfort on offer from this once scandalous choice.
Paired with the right rim, wider tyres can be more aerodynamic, too. However, it is important to check the capacity of your frame before investing.
Best road bike tyres for warmer weather
We've rounded up a the best road bike tyres that we'd recommend riding in the warmer seasons.
With each product is a 'See more' or 'Best Deal' link. If you click on this then we may receive a small amount of money from the retailer when you purchase the item. This doesn't affect the amount you pay.
Fastest tubeless road bike tyre
Specifications
TPI: 320/160
Weight: 290g (25c)
Widths: 25c, 28c
Reasons to buy
+Low rolling resistance+More durable than predecessor+Tubeless setup
Reasons to avoid
-Speed sacrifices durability
Vittoria's Corsa is often considered a go-to race tyre and has been the choice of more pro teams than it's possible to list, but often with the gamble of speed over durability. Not as much of an issue if you're pro and have a team car loaded with spare wheels, more so if you're stripped of your local Crit win due a sudden deflation.
The Vittoria Corsa G2.0 TLR featuring a new improved graphene compound, which helps keep the Corsa's known fast rolling properties, but now with added protection.
While this is no match for the likes of the Continental GP5000, it does make a marked difference in the life span of a pair, making these a winning pair, so much so we selected them for a Cycling Weekly Editor's choice Award.
Weighing 70g more per tyre than the non-tubeless version, however total system weight will be comparable, as inner tubes are dispensed with.
Best road bike tyre for grip
Specifications
TPI: 127
Weight: 195g - 230g (claimed)
Widths: 23-28c
Reasons to buy
+Grippy on the road+Puncture resistant+Feel fast
Reasons to avoid
-Not as supple as others
Another receiver of our Cycling Weekly Editor's Choice Award and rightly so. On test we highly rated the PZero Velo tyres for their ability to balance speed, grip and resist punctures, even in wet conditions.
Launched at the same time as the the Pirelli PZero Velo TT and Pirelli PZero Velo 4S, the PZero Velo's marked a much welcome return to the cycling world after a long hiatus.
Fast rolling and having only suffered one puncture in three months of testing, we even threw a pair in to a wet crit race, and felt incredibly grateful for the choice of the grip happy tyres when cornering in the wet at full throttle.
There are slightly more compliant options on the market if you're after a silky smooth ride, but if you're looking for a confidence-inspiring, great road bike tyre in changeable weather conditions you can't go wrong.
Pirelli launched the new P Zero Race and P Zero Road clinchers in March 2021, which are to replace the P Zero Velo, which means there are likely be some excellent deals on the P Zero Velo during the phasing-in period.
Lightest popular racing clincher
Specifications
TPI: 127
Weight: 205g (26mm)
Widths: 26mm, 28mm, 30mm
Reasons to buy
+Lightweight+Grippy+Fast rolling+Good puncture resistance
Reasons to avoid
-Rivals with cotton casing feel suppler
Pirelli's new fastest clincher is easy to set up on tubeless-ready rims, it is lightweight at 205g for the 26mm size, supplies good traction and is surprisingly resistant to cuts. At its RRP at £54.99 when it launched in March 2021 it undercuts its counterparts from Continental and Vittoria, giving it a very good performance to price ratio.
According to Pirelli, after three years of development work with racers at the WorldTour level, including the male and female 2019 world champions, it designed the P Zero with its new SmartEVO compound and TechBelt casing technology.
We were impressed with the grip as well as the resistance to cuts. We did a decent amount of miles on them and were also very impressed with their robustness for such a lightweight tyre.
With the emerging trend for choosing clinchers and tubes over tubeless for faster road riding at higher pressures, the Pirelli P Zero Race would be an excellent choice. These are tyres fit for the WorldTour, they're priced slightly lower than their competitors - as a fast, lightweight and grippy race tyre they have everything covered.
Schwalbe Pro One
Best tubeless road bike tyre for multiple sizes
Specifications
TPI: 360
Weight: 264g (25c)
Widths: 23c -28c
Reasons to buy
+Lightweight option+Fast rolling+Grippy on the road+Multiple sizes (inc 650b)
Reasons to avoid
-Come up wide, check your clearance
According to Schwalbe, the Pro One tyre is the fastest on the market. It's quite some boast, and while we don't have the laboratory testing facilities to verify the claim, we can vouch that they are indeed exceedingly rapid.
Gip is reassuring, even when coming in far too hot on sketchy roads when out testing and meeting a sudden road block, locking up the back wheel, it still felt a fully controlled skid and easily rectified.
The only challenge is getting the right size for your tyre Vs wheel Vs bike combo. On test our 700c 25mm tyres, inflated to 70psi on a set of Mavic wheels with 19mm internal rim, measured 29mm. One to be aware of especially if you're riding something tiger tight like a Cervélo S, P or T range.
The best bit is the range of sizes available. This pair of rapid rubber starts at 20" and includes 650b as well as more regular 700, although the widths are limited in the smaller diameter sizes.
They're far from the cheapest tyre on the market, but there are also a handful of different cycling disciplines catered for - so a great road cycling tyre for meeting specific needs.
Cycling's gold standard in clincher form
Specifications
TPI: 330
Weight: 200g - 290g
Widths: 23c - 32c
Reasons to buy
+Puncture resistant+Fast+Grippy
Reasons to avoid
-Tough to go on some rims-Pricey-We recommend clincher over tubeless version
We absolutely love the GP 5000, and, if to ride only one pair of tyres year round , it would be these, content with sitting in either best summer or best winter tyres for road cycling buying guides. The Grand Prix 5000 replaces the popular Continental GP 4000 (or GP 4000 S II) and it's an all-weather, all-condition Jack of all trades tyre.
As with the GP4000, the GP5000 has also gains Cycling Weekly Editor's Choice Award status, making these a go to pair for many of our testers.
It may not be as fastest tyre on paper, but the effective Vectran Breaker layer keeps punctures at bay whilst the famous BlackChili Compound and new 'LazerGrip' help keep you planted, which encourages rider confidence and ultimately rider speed. The latest iteration includes an extra layer for comfort, and claims to be 12 per cent faster and 20 per cent tougher than the outgoing model.
Also available in a tubeless option, but we personally felt that the clinchers provided a more supple ride making these the best road bike tyre for all round use.
Best road bike tyre to rival Vittoria Corsa
Specifications
TPI: 320
Weight: 220g - 260g
Widths: 24c - 28c
Reasons to buy
+Fast feeling+Available in three widths+Look great
Reasons to avoid
-Tan sidewalls get dirty -Not the most puncture proof
One of the grippiest and fastest feeling tyres that we've tested, the Turbo Cotton tyres really put meaning into 'confidence inspiring'.
The Turbo Cottons are now available in 24, 26 and 28mm widths and each tyre uses 320 TPI polycotton which makes them very supple and they also use a Gripton compound. In testing we found that the tyres rolled extremely well and that they felt super fast.
We like them so much that we awarded them a spot on our Editor's Choice Award list. They come in three different sizes (24, 26 and 28mm) so there's something for everyone.
While these are more durable than the Vittoria Corsa tyres, they are best for sunny days, when road detritus is minimal (and you're not getting the side wall mucky), and expect only a season on the road on them, so not the most economical, but the most fun.
Best road bike tyre for harsh road conditions.
Specifications
TPI: 220
Weight: 291g (27c)
Widths: 25c - 27c
Reasons to buy
+Supple ride feel+Handmade using natural fibres+Resilient to punctures +Not more expensive than the competition
When compared to peers, the standout feature of the Challenge Elite XP is their construction. The handmade tyres use more natural fibres than average, so are more supple and have a lower rolling resistance.
Slightly tricky to fit, one on they didn't disappoint and on test we found these to be comfortable and very supple, solid grip in corners, even in the wet.
Riding them in all conditions has meant a good test of their puncture protection which seems to be pretty robust.
The clincher only tyre is the closest you'll get to crossing over in to winter riding territory, and it would certainly be a good option for year round riding.
The Challenge Elite are great road bike tyres, we'd put them level with the highly rated Continental GP5000 performance wise but can often be found slightly cheaper.
Best road bike tyre for tubeless conversion
Specifications
TPI: 360
Weight: 300g (28c)
Widths : 25c - 28c
Reasons to buy
+Easy to fit tubeless+Fast+Lightweight+Maintain pressure+Durability
We sung the praises of the game changing tyres. For many riders who are put off the idea of going tubeless, but lack the confidence or paraphilia - the Goodyear Eagle F1 Tubeless Complete are by far the best road bike tyre to do it with.
Considered America's top motorsport performance tyre the Eagle range has cross over in to the cycling well exceptionally well, ticking every ideal road bike tyre must have list of suppleness, comfortable, fast and durable.
But the big selling point is, other than a cup of sealant, there's no technical equipment required. The tyres are more than happy to be inflated with a standard road pump, making the tubeless set up much more accessible to many riders.
There's a few options available in terms of colour side wall and size. There's also a cheaper Sport option, where the brand promises much of the good stuff, bar the tubeless complete.
Best road bike tyre on a budget
Specifications
TPI: 360
Weight: 300g (25c - 28c)
Widths : 23-25c, 25-28c, 30-32c
Reasons to buy
+Value for money+Rolling resistance+Size options+Puncture resistance+Grip on the road
Reasons to avoid
-Over all tyre weight
Balancing ride quality with puncture protection and weather proofing is an art, and we feel Specialized has cracked it with the Roubaix Pro.
The 120 TPI count sets it out as an endurance option, and the compound used is the brand's own in-house 'Gripton'.
Bead-to-bead Endurant Casing provides puncture protection which is lighter than the Kevlar and Nylon used elsewhere, and this is paired with BlackBelt technology (a strip of woven material running under the tread).
Sticking these on a pair of the high end Zipp 454 NSW carbon clincher wheels and although theoretically at opposite end of the spectrum, they actually collaborated exceptionally well. Any speed limitations of the tyres was negated by the wheels, and the added confidence of the road grip kept the average speed up high.
If you're looking for a fast solo ride with limited support on less than perfect road conditions, then the Specialized Roubaix Pro is on of the best road bike tyres to pair with of special wheels for confidence that your not gambling speed over an untimely flat, making these ideal for less risk averse riders.
What are the best tyres for a road bike?
There are three types of bike tyres on the market - clinchers, tubulars and tubeless - and they each have their pros and cons.
Clincher road bike tyres
First up is the clincher, the choice of the majority of road riders. This features a bead around the outside of the tyre which hooks under a lip on the rim, with a separate inner tube running inside. The main advantage of this system is convenience, with the inner tube being easy to change in the event of a puncture.
There are a vast number on the market, so we rounded up the best bike inner tubes to help you find the best fit for your clincher.
Tubular road bike tyres
Next is the tubular tyre. With this design, the inner tube is sewn into the tyre, with the whole thing then attached to the wheel using glue or adhesive rim tape. This is the choice of a lot of racers due to the generally lower rolling resistance and weight, but can be impractical when you puncture.
Tubeless road bike tyres
Finally, you've got tubeless tyres. These are similar to clinchers, but with the tyre sitting firmly enough against the rim to hold the tyre's pressure, eliminating the need for an inner tube altogether. The tyre is then filled with sealant, which plugs cuts or gashes in the rubber.
Our tubeless sealant buyer's guide explains all you need to know when choosing the right product for your tubeless tyres.
This system has very low rolling resistance and greatly reduces the chance of punctures, although the snug fit that is required between the tyre and the rim can make tubeless tyres fiddly to fit.
The puncture protection offered by tubeless tyres is very impressive. To see how impressive watch the video below where we hammer nails into a tyre!
Video can a tubeless tyre survive a nail?
What are the best puncture resistant road bike tyres?
The three main categories to look out for are: puncture proofing, the tyres' rolling ability and grip levels. Whilst in an ideal world we'd have all three, in reality, we have to limit one to increase another.
In order to boost puncture protection, manufacturers will usually add an extra layer - a Kevlar or Vectran breaker in most cases - to catch foreign objects before they reach the tube. The tougher these layers are, the heavier and more sturdy they'll make the overall rubber - making them slower or less supple reducing gip.
Ultimately, you need to decide what's more important to you. Riders commuting on less than perfect road surfaces - especially during the winter - will mean you favour puncture protection. If this is you then you'll probably want to choose from one of the best winter tyres for road cycling instead.
A rider racing on a closed circuit may be more concerned with rolling resistance and grip.
If you are after total protection from flatting on a ride, then head over to our page dedicated to the best puncture-proof tyres for cycling.
Tougher road bike tyres will mean less time mending punctures but they're not as fast to ride
Road bike tyre width
We have a couple of things to consider before we go in-depth. A standard road wheel size is 700c with the more common options of 23, 25 or 28mm widths.
Traditionally, 23mm widths are put on race bikes, 25mm for training and 28mm widths for a mixture of hard and rough roads.
Indeed with modern technology allowing for better tyre construction, we've seen a definite shift in how different width tyres are used. For example, most road riders now like to use 25mm tyres as they handle better in the corners and can lower rolling resistance by dampening out uneven surfaces.
Generally speaking, the narrower the tyres the less comfort is on offer, with decreased rolling resistance providing a faster experience for dry, summer cycling.
Wider tyres can deliver better comfort; puncture protection and grip, mainly at the cost of weight, and are better for the wintry roads.
Adjusting road bike tyres for the season
Summer brings good weather, clean roads and the best road bikes out to play, so it seems ludicrous that we would stick a slow-rolling and heavy-duty tyre on our bikes.
If a fast racing tyre is your thing, you'll be expected to have lowered protection from punctures with a thinner puncture protection belt to help reduce weight and rolling resistance, which will help that fast feeling we all desire.
However, come the colder months many riders will opt for winter road bike tyres to counter the associated bad weather and gritty harsh roads, to save them from being victims of the dreaded flint or glass puncture. If you're new to cycling, or even a recent returner, it's always good to know how to fix a puncture and mend an inner tube
Larger tyres allow for lower pressures that help absorb the bumps, increasing grip and comfort too. Watch out for mudguard clearance though as larger tyres could be limited if you have minimal clearance.
If you're after something for more off road adventures, then it's worth investing in the best gravel bike tyres for grip and volume for off-road adventures
Choosing road bike tyres for your terrain
If you commute in town, you're likely to need a more heavy-duty option. Broken glass and general debris mean the probability of slitting your tyres are way higher. Speed isn't everything for commuting, so you'll want to look out for a hard-wearing tyre that will give you some longevity for the money.
Road bike tyres and price
What are we really paying for? In basic terms we pay for technology in the rubber, quality of the construction and weight.
Cheaper options tend to lack in grip, puncture protection and are usually supplied with a heavier, steel bead. Rigid steel beaded tyres, other than being harder to transfer around off the bike, are heavier than folding alternatives.
Though cheaper, they can also be a pain to put on and pull off the wheel, mostly at the expense of your thumbs.
Although you may feel that a cheaper option is ok for you, some tyre manufacturers ensure their compounds work well in a good range of temperatures, meaning either grip, protection or longevity works better all year round. It may be a big outlay but might pay to save money in the long run.
Tyre wear and tear
Keeping an eye on your tread is important too. Not only for the life of the tyre, but watching out for stuck glass or flints that haven't penetrated just yet.
Ideally, cleaning your bike regularly and giving your tyres a quick once over before each outing could save you a puncture during your ride, unless you pick something up en-route of course.
If you're time limited, then it's worth knowing how to clean your road bike in seven minutes.
Emergency items
Puncture repair essentials
As you'll know, it doesn't matter how well you prepare, you'll inevitably get a puncture... there, we've said the P word!
There are around seven essentials you need to take on every ride. In your pocket or seatpack you should carry at least a set of tyre levers, puncture repair kit, two tubes, a mini-pump and a business card just in case you have a complete blow out, it does happen.
Simon Smythe is Cycling Weekly's senior tech writer and has been in various roles at CW since 2003. His first job was as a sub editor on the magazine following an MA in online journalism (yes, it was just after the dot-com bubble burst).
In his cycling career Simon has mostly focused on time trialling with a national medal, a few open wins and his club's 30-mile record in his palmares. These days he spends a bit more time testing road bikes, or on a tandem doing the school run with his younger son.
What's in the stable? There's a Colnago Master Olympic, a Hotta TT700, an ex-Castorama lo-pro that was ridden in the 1993 Tour de France, a Pinarello Montello, an Independent Fabrication Club Racer, a Shorter fixed winter bike and a renovated Roberts with a modern Campag groupset.
And the vital statistics:
Age: 52
Height: 178cm
Weight: 69kg