Best cheap bikes: beginner road bikes and commute machines reviewed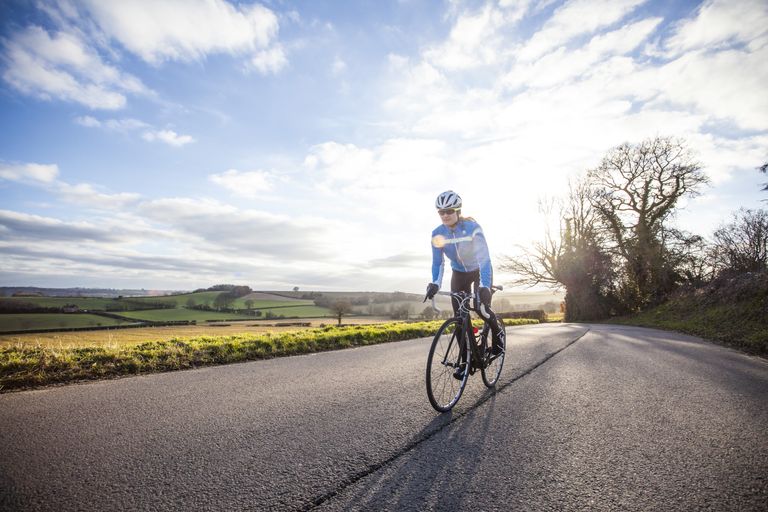 (Image credit: Daniel Gould)
The good news is, the best cheap road bikes can offer you miles of smiles without costing the earth. If you're starting out on your cycling journey, or looking for a commuter to splash through the winter miles, then you probably don't want to spend a fortune.
If there's one thing the bike trade loves, it's a bit of 'trickle down technology'. This simply means that features found on top end bikes will be available on mid-range models the next year, and eventually on cheap bikes.
>>> Best road bikes: our pick of the best road bikes reviewed
Cycling Weekly's test team has had the opportunity to put hundreds of bikes through their paces - with price tags from £250 right up to £10,000+ - so we know a good, inexpensive bike when we ride one.
We've rounded up our favourite best cheap road bikes - but read further on the page for an explanation of what to expect at each price point from £500 up to £1499.
With each bike you'll find a 'Buy Now' or 'Best Deal' link. If you click on this then we may receive a small amount of money from the retailer when you purchase the item. This doesn't affect the amount you pay.
The best cheap road bikes
Triban RC 500 road bike
Specifications
Frame: Aluminium
Fork: Carbon
Groupset: Shimano Sora shifting, Promax disc brakes
Weight: 10.6kg
Read more: Triban RC 520 road bike
We last reviewed the Triban before Decathlon's big rebrand, but many characteristics have been carried over.
An aluminium frame with carbon bladed forks and an alloy steerer, this model comes with Shimano Sora shifting and Promax disc brakes.
There's lots of clearance for wider tyres - with 28c rubber fitted - which will be more comfortable and stable. There are eyelets for mudguards and pannier racks and the weight is 10.6kg.
Boardman SLR 8.6 Alloy
Specifications
Frame: Aluminium
Fork: Carbon
Groupset: Shimano Claris shifting, Tektro rim brakes
Weight: 9.9kg last test
We've always been impressed by Boardman's framesets. This one features a quality aluminium frame, carbon fork and steerer, Shimano Claris shifting with Tektro brakes and the built bike weighs around 10kg. Our tester reckoned that with a wheel upgrade later down the line, this model could even compete at the £1,000 price point.
There's a women's version with narrower handlebars, and a women's saddle for the same price.
Specialized Allez Road Bike
Specifications
Frame: Aluminium
Fork: Carbon
Groupset: Shimano Sora shifting, Tektro rim brake
Weight: 9.35kg at last test
Reasons to buy
+Superb quality frame+Confidence and stable ride+Shimano Claris hoods are very comfortable+Full carbon fork
Reasons to avoid
-Wide ratio cassette means clunky shifting-Budget brakes-Sluggish wheels
Read more: Specialized Allez 2020 road bike review
The Allez from Specialized is one of the best selling bikes in the industry, and at last review we awarded this model a near perfect 9/10.
Designed with 'wide ranging' geometry, it's comfortable enough but you can slam the stem for a more aggressive ride.
At this price point, you get an aluminium frame with the brand's 'SmoothWeld' tech keeping the joins neat. The fork is carbon, shifting comes from Shimano Claris and the brakes are Tektro. A compact chainset comes with an 11-32 cassette, leaving plenty of options for the hills and internal cable routing is a quality touch.
Diamondback Haanjo 2
Specifications
Frame: Aluminium
Fork: Steel
Groupset: Shimano Claris shifting, Tektro disc brakes
Weight: 26lbs/11.kg
A recommendation from one of our trusted US testers, the Diamondback Haanjo offers something a little different when compared with the pure road bikes in this list. Being a gravel/adventure bike, the Haanjo will roll smoothly on the road bike also comes with 38c tyres (or, tires) which will cushion out the bumps for off-road riding.
The wide tyres and more rugged frame - with steel fork - do boost the weight, but you could have a lot of fun exploring both the road and the trails on this machine.
Trek Domane AL 3 Disc
Specifications
Frame: Aluminium
Fork: Carbon
Groupset: Shimano Sora shifting, Tektro disc brakes
Weight: 10.45kg
Read more: Trek Domane SL6 reviewed
The Domane has long been Trek's endurance model - and it performed well last time we reviewed the SL6 model, gaining a 9/10 score. This version carries a lower RRP, sneaking under the £1k mark. It uses the same geometry but comes with an aluminium frame.
Highlights include the specced 32mm tyres, with space for tyres up to 35mm. There's also racks for a rack and mudguards - making this a very viable option if you're considering a long distance trip on mixed roads - such as touring.
Cube Axial WS 2021 women's road bike
Specifications
Frame: Aluminium
Fork: Carbon
Groupset: Shimano Claris shifting and rim brakes
Weight: 9.4kg
Read More: Cube Axial women's road bike review
There are several models in this women's specific road bike range, all providing excellent value for money. The Axial kicks off the collection, there are Claris models from £849.99 - which is the model listed here. We last tested this frame dressed in Shimano 105 - the higher end groupset is represented both in the weight decrease (8.7kg) and price increase (£1599).
An alloy frame with carbon forks, we highly rated the Shimano 105 version, and found it far from any compromise, demonstrating that it is possible to deliver a performance ride, without taking shortcuts.
Triban 520 road bike
Specifications
Frame: Aluminium
Fork: Carbon
Groupset: Shimano 105 shifting, TRP disc brakes
Weight: 10.4kg
The Triban has won the Cycling WeeklyBike of the Year award in both 2016 and 2017, and sits well below the price of many models offering a similar spec.
Newly rebranded and redesigned, the aluminium frame comes with a carbon bladed fork and the Triban 520 offers Shimano 105 and TRP's well regarded HY/RD mechanical disc brakes for only £749.99.
Don't be put off by not having a carbon frame, as the aluminium Triban frame offers impressive performance and comfort.
Specifications
Frame: Carbon
Fork: Carbon
Groupset: Shimano Tiagra, rim brake
Weight: 8.64kg at last review (upgraded wheels)
Reasons to buy
+Comfortable ride+Good handling+Lightweight+A frame worthy of future upgrades+Value
Reasons to avoid
-Poor braking, upgrade the pad and shoe for instand uplift
The R872 from Ribble received a 9/10 score and a place in our Editor's Choice awards in 2020 - so it comes highly recommended. Our test model came in at £1199 - but with Ribble's own Mach 1 wheels it costs £1099.
The beauty of buying a bike with Ribble is that you can use its 'bike builder' to select the right components for you - choosing handlebars and saddle that suit you, potentially saving you from forking out on future swaps.
Specifications
Frame: Carbon
Fork: Carbon
Groupset: Shimano 105, rim
Weight: 8.9kg
Reasons to buy
+Responsive, efficient transmission+Generous clearance
Reasons to avoid
-Tough tyres
Boardman ket the price of the 8.9 at £1000 for a very long time - its goal being to hit the 'Cycle to Work' price band. However, the brand increased the price to £1100 during the raft of Covid/post-Brexit price hikes that nearly all brands executed. It's still a bike that offers impeccable value - with Shimano 105 shifting - albeit paired with lower level FSA chainset and Tektro bikes.
This frame has always put a smile on our face, at every opportunity we've had to review it.
What to expect from a cheap road bike for less than £500
While £500 might seem a lot of money for a road bike to non-cyclists, to more — ahem — 'fussy' and experienced riders it also seems far too little to buy anything with potential. Both trains of thought are utterly wrong — for less than £500 you can buy some fully-fledged drop-bar bicycles that are perfectly able to cope with everything from winter training, to commuting, to even sportive riding.
Some bikes in this bracket have flat bars, putting them in the hybrid bike category. However, if you're looking for a speedy commuter or a bike that will be fast on the road whilst still handling some rougher surfaces and which gives you a more upright ride position, a hybrid bike might be right up your street. Follow the link for advice on hybrids.
What to look for in a cheap road bike under £500…
What to expect: road bikes between £500 and £800
As we head past the £500 point, two significant things happen. First, the big household name brands such as Giant, Specialized, Trek, Scott and Cannondale enter the market with their entry-level aluminium road bikes, which normally offer slightly less exotic groupsets and components, but tend to feature very well-engineered frames.
The second thing is that smaller specialist brands, such as Ribble, Boardman or Vitus, begin to offer very capable all-year bikes or winter training bikes, with excellent ride qualities. These machines may not have all the luxuries and speed of top-end models but do provide enough ride comfort and performance to satisfy even hardened, experienced road riders.
What to look for in road bikes between £500 and £800…
A total weight of 9-10kg
An aluminium frame with some design niceties such as internal cable routing, or even a mass-produced steel frame
On big brand models expect Shimano Claris (on bikes circa £600), Sora (c. £750) and Tiagra (c. £850) components; with specialist value brands expect anything up to Shimano 105 or SRAM Apex parts
Possibly Shimano groupset brakes, or more likely Tektro calipers
Own-brand wheels or Alex rims on aluminium hubs
Own brand bar, stem and saddle
Carbon fork
What to expect: road bikes from £800
As we head towards the magic £1,000 mark, all bets are off. The dedicated bargain hunter can find almost any product in this price range, including carbon-fibre frames. Be careful with carbon bikes sub-£1k, though — there are some good composite frames available, but there are also some shockers.
Conversely, aluminium bikes at this price can be extraordinarily good, and may also come fitted with mid to upper-range gears and brakes. There is a growing trend among manufacturers to fit mechanical disc brakes at this price point, too.
>>> Best road bikes under £1000
We'd recommend you really do your homework and read our tests. It's not a case of general product quality — at this area of the market most bikes are very decent. However, there is the matter of specialisation. By the £1,000 point manufacturers have started to tailor their bikes to fulfil certain specific abilities.
So whether you want an all-day comfort machine, or a speedy rocketship, almost any requirements can be filled. Just make sure you know what you want and pick wisely.
What to look for in a road bike between £800 and £1,000…
If your budget will stretch a bit further, we've got our pick of best road bikes under £1500 too, or take a look at our pick of the best road bikes whatever your budget.
But above all, get out there and ride. You'll up your fitness level and find out what works for you, so you can consider upgrades or maybe another new bike in a couple of years.