Best cheap road bikes 2023
What to look out for when buying a cheap road bike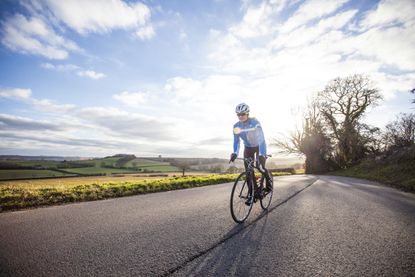 (Image credit: Daniel Gould)
The good news is that whilst some of the best road bikes can cost thousands, the best cheap road bikes can offer you miles of smiles without costing the earth. If you're starting out on your cycling journey, or looking for the best commuter bike to get you through the winter, then you probably don't want to spend a fortune.
If there's one thing the bike trade loves, it's a bit of 'trickle down technology'. This simply means that features found on top end bikes will be available on mid-range models the next year, and eventually on cheap bikes.
Cycling Weekly's test team has had the opportunity to put hundreds of bikes through their paces - with price tags from £250 right up to £10,000+ - so we know a good, inexpensive bike when we ride one.
We've rounded up our favourite best cheap road bikes - but read further on the page for an explanation of what to expect at each price point from £500 up to £1499.
The best cheap road bikes
Why you can trust Cycling Weekly Our expert reviewers spend hours testing and comparing products and services so you can choose the best for you. Find out more about how we test.
The most popular 'first road bike' in cycling
Specifications
Frame: Aluminium
Fork: Carbon
Groupset: Shimano Sora shifting, Tektro rim brake
Weight: 9.35kg at last test
Reasons to buy
+
Superb quality frame
+
Confident and stable ride
+
Shimano Claris hoods are very comfortable
+
Full carbon fork
Reasons to avoid
-
Wide ratio cassette means clunky shifting
-
Budget brakes
-
Sluggish wheels
The Allez from Specialized is one of the best selling bikes in the industry, and at last review we awarded this model a near perfect 9/10.
Designed with 'wide ranging' geometry, it's comfortable enough but you can slam the stem for a more aggressive ride. In fact this is a bike that's versatile enough to handle a fast club run, a commute to work and plenty of winter miles too.
The E5 aluminium frame features the brand's 'SmoothWeld' tech keeping the joins neat. The dropped stays and internal cable routing give it a contemporary 'race' look while the stack height and chainstay length point more towards comfort and stability - which makes a great deal of sense for any entry-level road bike. On review we found the Allez inspired confidence thanks to its assured handling.
The carbon FACT fork helps to smooth out the ride while also helping to reduce weight - the Allez tips the scales at just over 9kg. The forks also feature mudguard eyelets, helping further add to the bike's commuter and four-season credentials.
Elsewhere you have Shimano's tried-and-tested 8-speed Claris groupset. The compact chainset is paired with an 11-32t cassette, which equates a nice wide range. Tackling steep climbs and rolling quickly along the flats are both achievable here.
At this price point there are always compromises and on the Allez it comes in the form of the wheels and the brakes. On review we found the Tektro performance to be a little lacklustre while the Axis Sport wheels are a tad heavy, which results in a somewhat sluggish ride. That said, both can be easily upgraded and it's a spec change that the superb Allez frameset warrants.
See the Specialized Allez 2020 road bike review to read more about this one.
2. Trek Domane AL 3 Disc
A real looker, that's suitable for a range of terrain and touring ready
Specifications
Frame: Aluminium
Fork: Carbon
Groupset: Shimano Sora shifting, Tektro disc brakes
Weight: 10.45kg
Reasons to buy
+
Same frame as 4.5/5 scoring Domane SL6
+
Beautiful smooth welding
+
Space for 35c tyres
+
Rack and mudguard mounts
Reasons to avoid
-
There are lighter options
The Domane has long been Trek's endurance model - and it performed well last time we reviewed the SL6 model, gaining a 4.5/5 score.
The AL3 carries a lower RRP, with the 2022 model costing £1,100. At this price point the frame is aluminium, Trek's 100 Series Alpha Aluminium to be precise. It's paired with carbon fork and features modern standards such as thru axles and flat mount disc brakes.
While the frame material helps keep the price down in comparison to the carbon models, such as the SL6, the geometry stays the same. The numbers make for a comfortable and stable ride, making the AL3 well-suited for long days in the saddle as well as for less than perfect road surfaces.
In fact, this is where the Domane excels. With room for 35mm tyres its suitably equipped to smooth out the cracks and reduce the chatter. Perhaps no surprise then that Lizzie Deignan choose a Domane for her victory at the inaugural Paris-Roubaix Femmes in 2021.
Shifting and braking come courtesy of Shimano and Tektro. The 9-speed Sora groupset features trickle-down tech from Shimano's more expensive offerings.This equates to reliable shifting and a comfy brake hood design. Gearing wise Trek have opted for the sensible combination of a compact chainset and a 11-32t cassette, which should provide ample range for most conditions. That said the Sora rear mech can handle a 34t cassette should you fancy lower gearing.
Interestingly, the AL 3 Disc also has both mudguard (fender) and rear rack mounts. This means that's it ready to serve as your commute bike as well as handle light touring duties too. If you're looking to buy a road bike for the first time, or don't have the space to have more than bike in your home, then these humble mounts can make a real difference to a bike's versatility. Certainly your winter riding companions will thank you for the installation of mudguards, as will your bike's drivechain.
.Check out the Trek Domane SL6 review for some more insight.
Carbon frame, great ride, we'd expect this bike to cost twice the RRP
Specifications
Frame: Carbon
Fork: Carbon
Groupset: Shimano Tiagra, rim brake
Weight: 8.64kg at last review (upgraded wheels)
Reasons to buy
+
Comfortable ride
+
Good handling
+
Lightweight
+
A frame worthy of future upgrades
+
Value for money
Reasons to avoid
-
Poor braking, upgrade the pad and shoe for instand uplift
The R872 from Ribble received a 9/10 score and a place in our Editor's Choice awards in 2020 - so it comes highly recommended.
Many of the best cheap road bikes will be created around an aluminium frameset. It's a fine material and one that deliver a well-rounded ride quality. However, if you're looking for your first foray into carbon fiber then the R872 might be the place to start.
To make it affordable Ribble have opted for Toray 700 carbon. It's also a better suited to the R872 desired ride quality, that of a comfortable endurance bike. This means it's not as stiff but rather more forgiving over long distances. If you're planning on tackling a grueling Gran Fondo or Sportive then comfort is of greater importance. Importantly though it still makes for a lightweight frameset - when we last reviewed it our size small tipped the scales at just over 8.6kgs.
This points to a frameset worthy of upgrades. However the beauty of buying a bike with Ribble is that you can use its 'bike builder' to select the right components for you - choosing handlebars and saddle that suit you, potentially saving you from forking out on future swaps. But if your budget prohibits this as the time of purchase you know that you'll have a frame that's ready for a few tweaks when the money's there.
4. Triban Cycling Touring RC 500 road bike
Best for exploring
Specifications
Frame: Aluminium
Fork: Carbon
Groupset: Shimano Sora shifting, Promax disc brakes
Weight: 10.6kg
Reasons to buy
+
Mudguard/pannier rack capability
+
Disc brake equipped
+
Space for wide tyres - up to 36c
We last reviewed the Triban before Decathlon's big rebrand, but many characteristics have been carried over.
It's a versatile bike built around an aluminium frame with carbon bladed forks and an alloy steerer. This model comes with Shimano Sora shifting and Promax disc brakes (older models featured rim brakes).
The move from rim brakes to discs has no doubt helped add clearance for wider tyres. You can now run up to a whopping 36c - which will make for a comfortable and stable ride. The Triban comes spec'd with 28c width, which balances comfort with speed. We'd suggest sticking with the 28c tyres if you're riding on smooth roads, but swap to something wider if you plan on venturing off the beaten track frequently.
The 9-speed Sora groupset is a good example of trickle down technology, offering the reliable shifting that Shimano is known for. The RC 500 comes fitted with an 11-32 cassette, which offers a decently low gear. However the rear mech will also allow you to fit an 11-34t cassette should you desire something lower again. This could be a wise choice if you're planning on doing any loaded touring or often find yourself riding in hilly terrain.
There are eyelets for mudguards and pannier racks, which makes this a good choice for a four season road bike as well one that can pull double duty as a commuter and light tourer.
Other noteworthy features include a set of tubeless-ready wheels, an upgrade worth considering if you also choose to fit the bike with wider tyres.
The RC 500 isn't the lightest bike, weighing over 11kg. However this is somewhat mitigated by the wide gear range. It's also a bike with a fairly upright geometry that suits its commuter/light tourer/endurance profile, all of which place comfort over speed. That said, if you want to reduce the overall weight of the bike the 2kg wheelset would be a good place to start - and the RC 500 is worthy of such an investment.
Check out the Triban RC 520 road bike review to learn more about the frame.
5. Boardman SLR 8.6 Alloy
Best for speedy road rides
Specifications
Frame: Aluminium
Fork: Carbon
Groupset: Shimano Claris shifting, Tektro rim brakes
Weight: 9.9kg last test
Reasons to buy
+
Lightweight at this price point - under 10Kg
+
Could see you through from weekend rides to sportives or even racing with a wheel upgrade
+
Clearance for 28mm tyres
+
Mudguard and rack mounts
Reasons to avoid
-
Fewer and fewer bikes are specced with rim brakes these days
Boardman have earned a reputation for delivering 'a lot of bike' for the money. We've always been impressed by its framesets, making them well worthy of component upgrades when you see fit.
The SLR 8.6 features a quality 6061 triple-butted aluminium frame alongside a carbon fork and steerer. The hidden welds and dropped stays give the bike the look of one far more expensive than its entry-level price tag suggests.
The groupset is predominately 8-speed Shimano Claris, with a compact FSA chainset. The 11-32t cassette offers a wide gear range that should see you up the steep hills while still ensuring that you can roll along at speed.
Elsewhere the deep-drop Tektro rim brakes allow for tyres up to 28mm in width, while helping to keep the overall weight of the bike down to around 10kg. If you're looking to reduce this number further the wheelset would be the place to start. However, the stock hoops are tubeless compatible and shod in Vittoria Zaffiro tyres they should deliver a decent ride.
While the SLR 8.6 serves as solid entry point into road bikes, it's also versatile enough to serve as commuter and light tourer thanks to mudguard and pannier rack mounts. The mudguard option also makes the bike ideally equipped for four season work, as does the well considered geometry that sees it fall somewhere between 'race' and 'endurance'.
There's a women's version with narrower handlebars, and a women's saddle for the same price.
Read the Boardman SLR 8.9 review to learn more about this frame.
6. Diamondback Haanjo 2
Excellent all-rounder with comfort at front of mind
Specifications
Frame: Aluminium
Fork: Steel
Groupset: Shimano Claris shifting, Tektro disc brakes
Weight: 26lbs/11.kg
Reasons to buy
+
Steel fork is sprigy and comfortable
+
Space for wide tyres
A recommendation from one of our trusted US testers, the Diamondback Haanjo offers something a little different when compared with the pure road bikes in this list.
Being a gravel/adventure bike, the Haanjo will roll smoothly on the road but also comes with 38c tyres (or, tires) which will cushion out the bumps for off-road gravel rides.
In fact versatility is a constant theme with the Haanjo. The frameset, made from fully butted 6061 aluminium, features front and rear rack mounts as well as mudguard, (or fender) eyelets. This makes it well suited for light touring, commuting and winter training rides. This versatility is reflected in the generous stack height, the slack-ish headtube angle and the long chainstays, all of which point to a stable and comfortable ride.
The wide tyres and more rugged frame - with a steel fork - do naturally boost the weight but the Haanjo comes with a sub-compact 46/34t chaniset and an 8-speed 11-32t cassette to help you get up the steeper climbs. Shifting comes courtesy of Shimano Claris while stopping is left to Tektro and its flat-mount mechanical disc brakes. By using the newer flat mount standard Diamondback have made it straightforward to upgrade the brakes if required.
Specifications
Frame: Aluminium
Fork: Carbon
Groupset: Shimano Claris / Tektro disc brakes
Weight: 10.5kg
Reasons to buy
+
Excellent value for money
+
Same frame as the Shimano 105 model tested, which yielded a great ride
+
Touchpoints (handlebars and saddle) suited to female riders
Reasons to avoid
-
Disc brakes have added weight compared to previous rim brake versions
There are several models in this women's specific road bike range, all providing excellent value for money.
The Axial WS kicks off the collection. Updated for 2022 it now features mechanical flat mount disc brakes and has anRRP that still sees it slip under the £1000 price point.
The aluminium 6061 T6 Superlite frame has the look of a far more expensive bike, thanks to the dropped stays, the cross ovalised down tube and the tapered head tube. The full carbon fork is also a real bonus in a category that will often rely on a alloy steerer. In fact, the frameset is identical to that of the more expensive WS Pro and WS Race models.
As for the geometry, Cube describes it as 'road comfort'. What this means in real terms is a bike that falls sensibly between 'race' and 'endurance', so it should be comfortable on long rides and less-than-perfect roads but sprightly enough to keep things interesting.
The groupset is Shimano's reliable 8-speed Claris. Cube have opted for a compact chainset and an 11-34t cassette. This gives you a 1:1 ratio that should see you up the steepest climbs.
Other notable features include mudguard mounts, enabling the Axial WS to double-up as your commute bike as well as ensuring that it's ready for those winter miles too.
We last tested this frame dressed in Shimano 105 - the higher end groupset is represented both in the weight decrease (8.7kg) and price increase .
An alloy frame with carbon forks, we highly rated the Shimano 105 version, and found it far from any compromise, demonstrating that it is possible to deliver a performance ride, without taking shortcuts.
See the Cube Axial women's road bike review for more information on the frame.
8. Triban 520 road bike
Shimano 105 for an excellent price tag
Specifications
Frame: Aluminium
Fork: Carbon
Groupset: Shimano 105 shifting, TRP disc brakes
Weight: 10.4kg
Reasons to buy
+
Impressive spec for the price
+
Two time award winner
The Triban has won the Cycling WeeklyBike of the Year award in both 2016 and 2017, and sits well below the price of many models offering a similar spec.
Newly rebranded and redesigned, the aluminium frame now comes with a carbon bladed fork. The Triban 520 has also switched to disc brakes in the form of TRP's well regarded HY/RD mechanical offerings. And amazingly, for a bike of this price, you also get Shimano 105.
The frame's geometry place the 520 clearly in the endurance/commuter/light tourer camp. Think generous stack height and shorter top tube. If you're looking to get 'long and low' then this probably isn't the bike for you. However, if you favour comfort and stability over speed and need a bike that can handle the trifecta mentioned above then the 520 is well worth further consideration.
It's credentials as a solid all-rounder are deepened by both the tyre clearance and the rack and mudguard mounts. The bike comes equipped with 28mm tyres. However there's room for up to 36mm of rubber should you want to hit the bridleways or dirt roads or fancy attempting an audax ride or two when comfort is paramount. Add guards (fenders) and a pannier rack and the 520 is ready for daily commute duties or some multi-day touring. Versatile indeed.
As mentioned earlier the bike's greatest asset might just be that 105 groupset. However it's worth noting that this isn't a full 105 set-up. To help keep costs down Decathlon have opted for a Shimano RS510 chainset and a Microshift cassette. While they'll add a little weight they shouldn't adversely affect performance. As for the gearing you get a compact 50/34t chainset paired with an 11-32t cassette. The result is a decently low gear that helps negate some of the bikes weight when climbing the steep stuff.
A bike to take you from weekend rides to sportives and races
Specifications
Frame: Carbon
Fork: Carbon
Groupset: Shimano 105, rim
Weight: 8.9kg
Reasons to buy
+
Responsive ride quality
+
11-speed 105 groupset
+
Generous clearance for rim brakes
+
Hidden mudguard mounts
Reasons to avoid
-
Rim brakes might not suit all tastes
Boardman kept the price of the 8.9 at £1000 for a very long time - its goal being to hit the 'Cycle to Work' price band. However, the brand increased the price to £1100 during the raft of Covid/post-Brexit price hikes that nearly all brands executed.
However even with the £100 increase it's still a bike that offers impeccable value, with Shimano 105 shifting - albeit paired with lower level FSA chainset and Tektro brakes.
Over various iterations the frame has put a smile on our face, at every opportunity we've had to review it. It shares many of the attributes of the more expensive SLR 9.6 such as aero tube profiles, dropped seat stays and an integrated seat clamp.
Importantly it also matches the 9.6s numbers, which point towards a versatile bike that's both responsive and comfortable to ride. The latter is helped by Boardman's chosen carbon layup, which is designed to offer compliance during long days in the saddle. There's also hidden mudguard (fender) mounts should you need the 8.9 to serve as a winter bike or commuter.
The 11-speed Shimano 105 components are a significant selling point on a bike that costs a little over £1000. Arguably all you'll ever need when it comes to shifting, 105 is efficient and durable. It's also worth noting that upgrading to a matching 105 chainset and brakes is a fairly easy swap to make.
If you're sold on the Boardman 8.9 but want disc brakes not rim you're in luck. The model is now also offered with Shimano 105 hydraulic disc brakes. However the jump in price is considerable, with the 8.9 Disc retailing at £1,600.
What to expect from a cheap road bike for less than £500
While £500 might seem a lot of money for a road bike to non-cyclists, to more — ahem — 'fussy' and experienced riders it also seems far too little to buy anything with potential. Both trains of thought are utterly wrong — for less than £500 you can buy some fully-fledged drop-bar bicycles that are perfectly able to cope with everything from winter training, to commuting, to even sportive riding.
Some bikes in this bracket have flat bars, putting them in the hybrid bike category. However, if you're looking for a speedy commuter or a bike that will be fast on the road whilst still handling some rougher surfaces and which gives you a more upright ride position, a hybrid bike might be right up your street.
What to expect: road bikes between £500 and £800
As we head past the £500 point, two significant things happen. First, the big household name brands such as Giant, Specialized, Trek, Scott and Cannondale enter the market with their entry-level aluminium road bikes, which normally offer slightly less exotic groupsets and components, but tend to feature very well-engineered frames.
The second thing is that smaller specialist brands, such as Ribble, Boardman or Vitus, begin to offer very capable all-year bikes or winter training bikes, with excellent ride qualities. These machines may not have all the luxuries and speed of top-end models but do provide enough ride comfort and performance to satisfy even hardened, experienced road riders.
What to look for in road bikes between £500 and £800…
A total weight of 9-10kg
An aluminium frame with some design niceties such as internal cable routing, or even a mass-produced steel frame
On big brand models expect Shimano Claris (opens in new tab) (on bikes circa £600), Sora (c. £750) and Tiagra (opens in new tab) (c. £850) components; with specialist value brands expect anything up to Shimano 105 (opens in new tab) or SRAM Apex (opens in new tab) parts
Possibly Shimano groupset brakes, or more likely Tektro calipers
Own-brand wheels or Alex rims on aluminium hubs
Own brand bar, stem and saddle
Carbon fork
What to expect: road bikes from £800
As we head towards the magic road bike under £1,000 mark, all bets are off. The dedicated bargain hunter can find almost any product in this price range, including carbon-fibre frames. Be careful with carbon bikes sub-£1k, though — there are some good composite frames available, but there are also some shockers.
Conversely, aluminium bikes at this price can be extraordinarily good, and may also come fitted with mid to upper-range gears and brakes. There is a growing trend among manufacturers to fit mechanical disc brakes at this price point, too.
We'd recommend you really do your homework and read our tests. It's not a case of general product quality — at this area of the market most bikes are very decent. However, there is the matter of specialisation. By the £1,000 point manufacturers have started to tailor their bikes to fulfil certain specific abilities.
So whether you want an all-day comfort machine, or a speedy rocketship, almost any requirements can be filled. Just make sure you know what you want and pick wisely.
If your budget will stretch a bit further, we've got our pick of best road bikes under £1500 too, or take a look at our pick of the best road bikes whatever your budget.
But above all, get out there and ride. You'll up your fitness level and find out what works for you, so you can consider upgrades or maybe another new bike in a couple of years.
Luke Friend has worked as a writer, editor and copywriter for over twenty years. Across books, magazines and websites, he's covered a broad range of topics for a range of clients including Major League Baseball, the National Trust and the NHS. He has an MA in Professional Writing from Falmouth University and is a qualified bicycle mechanic. He fell in love with cycling at an early age, partly due to watching the Tour de France on TV. He's a passionate follower of bike racing to this day as well an avid road and gravel rider.