Shimano 105 12-speed mechanical groupset - the worst-kept secret in cycling tech - is finally here
The 'groupset for the masses' offers a modern gear range for an affordable price; will Tiagra be next?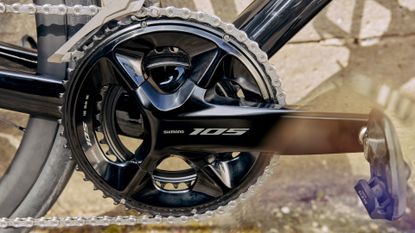 (Image credit: Shimano)
Get The Leadout Newsletter
The latest race content, interviews, features, reviews and expert buying guides, direct to your inbox!
Thank you for signing up to The Pick. You will receive a verification email shortly.
There was a problem. Please refresh the page and try again.
The arrival of a 12-speed Shimano 105 mechanical groupset has been one of the worst kept secrets in tech news all year. We predicted its launch back in the January Tech of the Month video, which was then bolstered by an accidental new bike release by KHS.
On January 6, the American bike manufacturer listed a new bike on its website which was equipped with the yet unannounced groupset. The listing was taken down promptly but it was too late; news had spread.
Yet Shimano kept its lips sealed until today. Coinciding with the launch of the 12-speed generation of its GRX gravel components, the Japanese brand is finally ready to unveil the anticipated 12-speed mechanical groupset.
Introducing the Shimano 105 R7100 Mechanical 12-speed Groupset
It's been a little over a year since Shimano launched the latest iteration of 105 — the 12-speed electronic Di2 version. Costing twice as much as the older, 11-speed mechanical version, we were a bit put off by the price ($1,886.87/£1,730), given the 105 groupset's heritage as the quality-yet-affordable drivetrain for the masses.
Shimano has now come through for the masses with its release of a more affordable groupset that offers the benefits of a 12-speed gear range without the worries of ever running out of batteries. Like its predecessor, it is, however, hydraulic disc brake only.
Highlights from the 12-speed upgrade include:
- A wider gearing range on both ends of the gearing spectrum
- Same brake caliper as seen in the Di2 version
- The groupset as a whole is lighter than its 11-speed predecessor
- 12-speed cassettes are compatible with 11-speed freehub bodies
The 12-speed gear range
By adding an extra cog and bringing 105 mechanical into the modern, 12-speed world, the new groupset offers better high and low gearing while delivering a gentle progression of gear steps in between.
The jump to 12-speed also brought forth a more streamlined offering of crankset and cassette options. The 11-speed mechanical offered three chainring combinations: 53-39, 52-36, and 50-34T; and a variety of cassettes ranges from 11-28 up to 11-32.
The 12-speed version offers only a semi-compact 52-36t crankset or a full-compact 50-34t option. In the rear, there are two cassette options, a 11-34t gear range or a 11-36t for the hillier days.
Despite being 12-speed, the cassettes are compatible with 11-speed HG freehub bodies, which means they're compatible with most wheelsets already on the market.
A beneficiary from trickle-down technology
In addition to adding another cog, the new 105 groupset is a beneficiary of trickle-down technology. This can be seen in the groupset's use of the Shimano 105 BR-7170 hydraulic disc brake calipers, which are also used in the Di2 groupset. Redesigned prior to its 2022 release, these brake calipers offer a 10% wider rotor path to prevent rubbing and brake noise.
The brake/shift levers have also gotten a redesign since its previous edition with a more ergonomic hand position intended for a relaxed and comfortable shifting experience. This is aided by a lighter, smoother lever action and a shortened lever reach.
The whole package weighs in around 2.3kg — 100 grams lighter than its 11-speed mechanical predecessor— and retails for $1,159.92 / £836.91, excluding the brake pads, brake hoses, cable and chain.
Our say: When will Tiagra turn it up to eleven?
From CW's Tech Features Editor, Stefan Abram
Over the past few years, I had a growing feeling of fatalism about the demise of mechanical shifting. With the latest generation of Ultegra and Dura-Ace eschewing the cables - and SRAM's seemingly unstoppable march of electronic shifting down its groupset hierarchy - it felt like only a matter of time before gear cables were confined to the annals of history.
A glance over at the tussle between rim brakes and discs seemed a forewarning of what was to come.
Which, I think, would have been a particular shame. Whilst there are many great perks to electronic shifting - it makes integrated cockpits easier to service and opens up the possibility of satellite shifters for starters - there are also some drawbacks which are an intractable part of the technology.
The following are all points which have been said before, but they're all just as valid as they ever were. First, it's just another thing to remember to charge. Second, there's more scope for things to go wrong once you start adding the complexity of batteries, motors and software. Third, is the price - when you have finite funds, there are generally other upgrades you could make which would provide much more bang for your buck.
And so now with 12-speed mechanical 105 finally landing, by all accounts I should be quite pleased. But there's one nagging feeling of unease which I'm still left with - and that relates to 105's place as a workhorse groupset for the masses.
Although the price is less than the Di2 version of 105 (and I'm still reeling from that!), bikes equipped with 11-speed 105 were already drifting up in price - and this just feeds further into that.
To clarify, I am glad that 12-speed mechanical shifting is now available in such a refined groupset as 105. But what I'm most looking forward to is Tiagra turning it up to 11 and - hopefully - a bit of a recalibration in the tech you can get at the lower mid-range price point.
Prices by component
SHIMANO 105 HOLLOWTECH II Crank Set (50-34T) $179.99/ € 182.99/ £159.99
SHIMANO 12-Speed 11-34T Road Cassette Sprocket $65.99 / € 76.99 / £69.99
SHIMANO 12-Speed 11-36T Road Cassette Sprocket £84.99
105 Front Derailleur, Brazed-on $46.99 / € 49.99 / £41.99
105 Rear Derailleur, SHIMANO SHADOW RD $64.99 / €61.99 /£59.99
105 Hydraulic Disc Brake Set, ST-R7120 (L), BR-R7170 (F) Front Brake / Left Shifter/Lever $354.99 / € 319.99 / £179.99
105 Hydraulic Disc Brake Set, ST-R7120 (R), BR-R7170 (R) Rear Brake / Right Shifter/Lever $354.99 / € 319.99 / £179.99
Disc Brake Rotor (140mm) - Each $45.99 / € 65.98 / £29.99
Disc Brake Rotor (160mm) - Each $45.99 / € 89.98 / £29.99
Thank you for reading 20 articles this month* Join now for unlimited access
Enjoy your first month for just £1 / $1 / €1
*Read 5 free articles per month without a subscription
Join now for unlimited access
Try first month for just £1 / $1 / €1
Get The Leadout Newsletter
The latest race content, interviews, features, reviews and expert buying guides, direct to your inbox!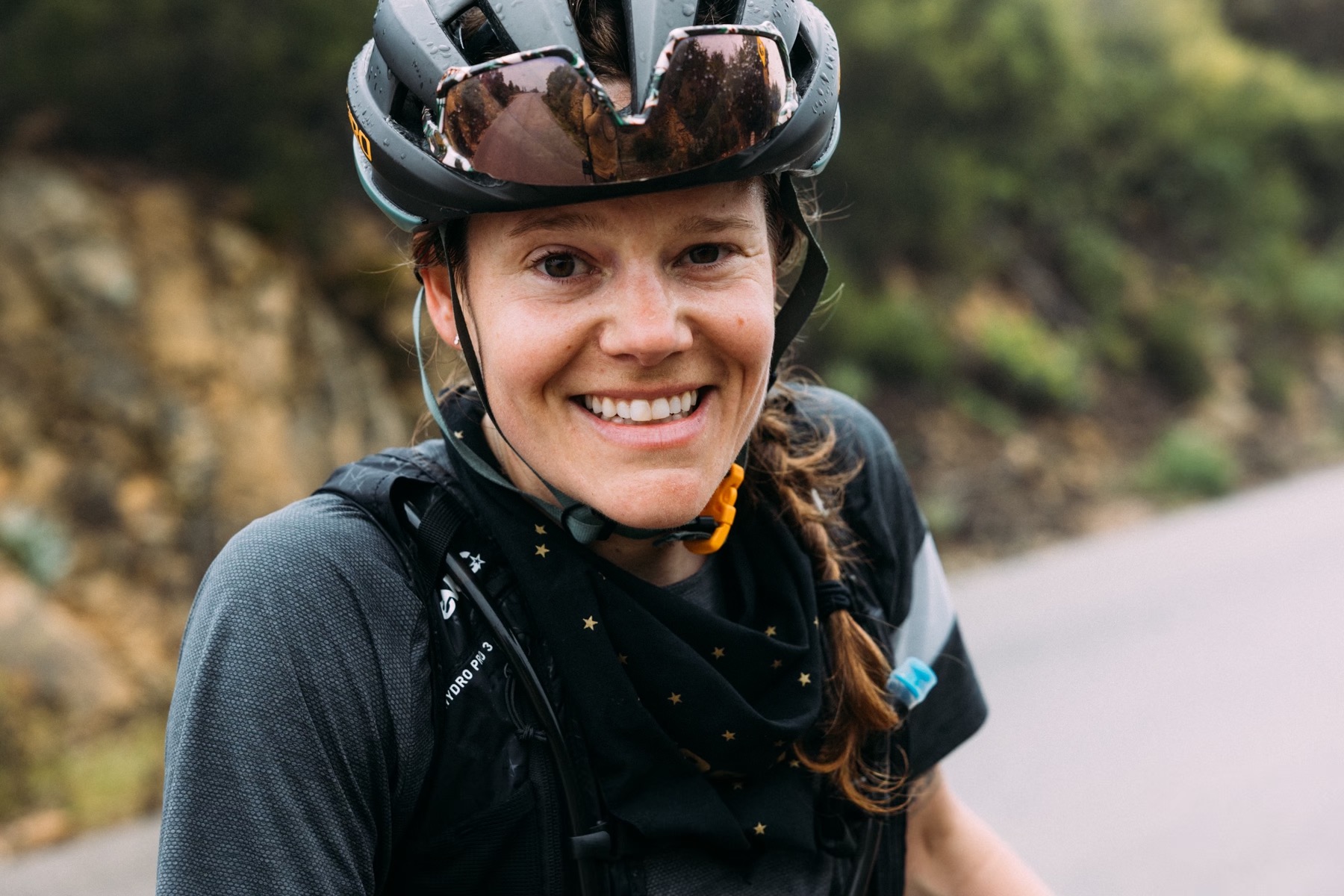 Cycling Weekly's North American Editor, Anne-Marije Rook is old school. She holds a degree in journalism and started out as a newspaper reporter — in print! She can even be seen bringing a pen and notepad to the press conference.
Originally from The Netherlands, she grew up a bike commuter and didn't find bike racing until her early twenties when living in Seattle, Washington. Strengthened by the many miles spent darting around Seattle's hilly streets on a steel single speed, Rook's progression in the sport was a quick one. As she competed at the elite level, her journalism career followed, and soon she became a full-time cycling journalist. She's now been a cycling journalist for 11 years.