WOMEN'S WORLD CUP WEEKEND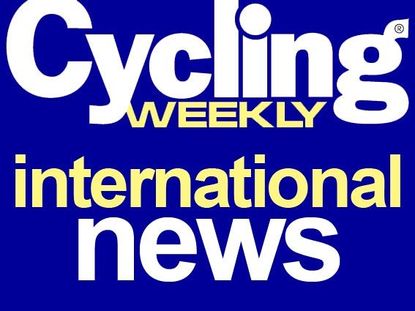 Chantal Beltman and Kristin Armstrong were the winners during the weekend's top-level women's racing in the Netherlands.
Beltman (Team High Road) won the fourth round of the UCI Women's World Cup - the Unive Ronde van Drenthe on Saturday - whilst Armstrong (Cervelo-LifeForce) got top honours in the Novilon Eurocup Ronde van Drenthe on Sunday.
Saturday's (April 12) Unive Ronde van Drenthe is a tough race dubbed the 'women's Paris-Roubaix' since it contains cobbled sectors between the conventional road sections. And just like the tactics employed in the men's Queen of the Classics, the race was punctuated with attacks and counter-attacks. However, it was Beltman who managed to make her attack count by launching free from break-away companions Sarah Duster (Cervelo Lifeforce) and Elodie Touffet (Gauss RDZ) to clinch victory.
The following day (Sunday, April 13) Sarah Duster also figured in the proceedings in the UCI 1.1-ranked Novilon Eurocup Ronde van Drenthe held on the same course as the World Cup, helping Cervelo-Lifeforce team leader Kristin Armstrong to victory. Like Beltman the previous day, Armstrong won thanks to a late, successful attack which left all but one of her companions standing.
Emma Silversides was Britain's top finisher in the Novilon Eurocup van Drenthe, coming 58th.
In Olympic year it's hard to predict an overall winner in the 2008 World Cup. Most of the top riders - such as Britain's Nicole Cooke - have Beijing in their sights rather than the UCI's season-long competition.
Currently, Dutch woman Suzanne De Goede leads the World Cup standings after four rounds - with seven rounds still to go. Given the closeness of the points, any of the riders in the current top ten standings (see below) could pull a couple of wins out of the bag to secure the series. This includes Britain's Emma Pooley, currently sat in fifth position thanks to her win in the Trofeo Alfredo Binda - although the diminutive climbing specialist struggled on the cobbles over the weekend and did not finish either event.
Last year's World Cup series winner Marianne Vos currently lies in fourth spot. Nicole Cooke, second last year overall, is currently in 41st place.
The next round of the UCI Women's World Cup is La Fleche Wallonne Feminine in Belgium on Wednesday, April 23.
WORLD CUP WINNERS
Round 1: Geelong, Australia
Winner: Katheryn Mattis (USA) Webcor
Round 2: Trofeo Alfredo Binda, Italy
Winner: Emma Pooley (GB) Specialized
Round 3: Tour of Flanders, Belgium
Winner: Judith Arndt (Ger) Team High Road
Round 4: Unive Ronde van Drenthe, Netherlands
Winner: Chantal Beltman (Ned) Team High Road
WOMEN'S WORLD CUP: STANDINGS AFTER ROUND 4
1 Suzanne De Goede (Ned) Nurnberger128 points
2 Judith Arndt (Ger) Team High Road82
3 Chantal Beltman (Ned)Team High Road81
4 Marianne Vos (Ned)DSB Bank77
5 Emma Pooley (GB)Specialized75
6 Katheryn Mattis (USA)Webcor75
7 Ina Teutenberg (Ger)Team High Road 70
8 Kristin Armstrong (USA)Cervelo-Lifeforce 61
9 Oenone Wood (Aus)Team High Road 61
10 Julia Martisova (Rus)Gauss RDZ Ormu 60
REMAINING ROUNDS
4 May: Tour de Berne, Switzerland
31 May:La Coupe du Monde Feminine de Montreal, Canada
30 July: Open de Suede Vargarda, Sweden
1 August:Open de Suede Vargarda TTT, Sweden
24 August:GP de Plouay-Bretagne, France
14 September:Rund um die Nurnberger Altstadt, Germany
EXTERNAL LINKS
Union Cycliste Internationale: www.uci.ch
Thank you for reading 20 articles this month* Join now for unlimited access
Enjoy your first month for just £1 / $1 / €1
*Read 5 free articles per month without a subscription
Join now for unlimited access
Try first month for just £1 / $1 / €1