Wrexham cycling charity hit hard by thieves
Pedal Power sees thieves break into its compound to steal a number of its specialist bikes, one of which was worth more than £1,000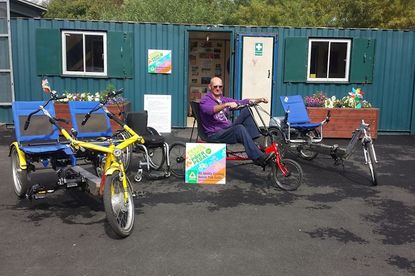 Thieves in North Wales have left a charity counting its losses after stealing thousands of pounds worth of bikes from a compound in Wrexham.
Pedal Power, based at Alyn Waters Country Park, reports that thieves smashed windows to gain entry to the compound with one of the bikes stolen worth more than £1,000 according to News North Wales.
The charity has 30 specialist bikes, giving 100 people with disabilities the opportunity to learn how to ride. A reported 2,000 people used the service in the last year and Karen Balmer, chief executive of Groundwork North Wales, which runs Pedal Power, says the thefts would hit the project hard.
"It is a great shame that people could steal from a service that helps the most vulnerable in society," she told News North Wales.
"This is a particular blow to Pedal Power as we are already facing a challenging future with planned cuts to funding coming into effect from April this year."
http://www.youtube.com/watch?v=GOnG5Q77dhk
Ms Balmer added: "The service raises money through bike hire and fundraising, but also has received funding support through Wrexham Council and the Betsi Cadwaladr Health Board previously,"she said.
"This funding has been decreasing year on year, and this year funding from Betsi Cadwaladr ceases altogether.
"Pedal Power has always known this was going to happen with public sector funding cuts and the service is working hard to find alternative funding.
"However, the theft is another cruel blow when we already have to find additional funds to sustain the service."
>>> Thieves in Grimsby hoist charity-ride nurse's bike through garage roof
Anyone with information on the thefts is urged to call police on 101, reporting crime reference number S030423, or call Crimestoppers anonymously on 0800 555 111.
Thank you for reading 20 articles this month* Join now for unlimited access
Enjoy your first month for just £1 / $1 / €1
*Read 5 free articles per month without a subscription
Join now for unlimited access
Try first month for just £1 / $1 / €1