Mexico to host final round of Track World Cup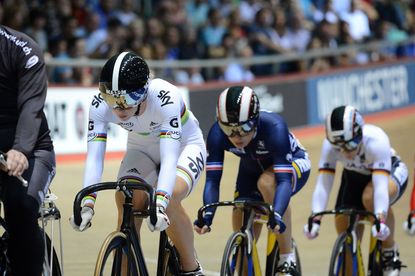 Guadalajara, Mexico, will host the third and final round of the 2013-14 UCI Track World Cup in January in addition to the country also hosting the second round in Aguascalientes in December.


The Guadalajara Pan American Velodrome will host the competition over January 17-19 2014. The event takes place six weeks before the 2014 Track World Championshipa in Cali, Colombia, over February 26 to March 2.
"Mexico has demonstrated a strong commitment to track cycling in recent years, hosting rounds of the World Cup in Aguascalientes," said UCI president Brian Cookson.
"The organising team for the Guadalajara round has already demonstrated its ability to host a major international event, and I have no doubt that our World Cup final will be of top quality."
Manchester hosted the opening round of the Track World Cup in the first week of November. The second round takes place in Mexico, at the Aguascalientes velodrome, over December 5-7 2013.
Thank you for reading 20 articles this month* Join now for unlimited access
Enjoy your first month for just £1 / $1 / €1
*Read 5 free articles per month without a subscription
Join now for unlimited access
Try first month for just £1 / $1 / €1