Police edge Plods vs Posties charity ride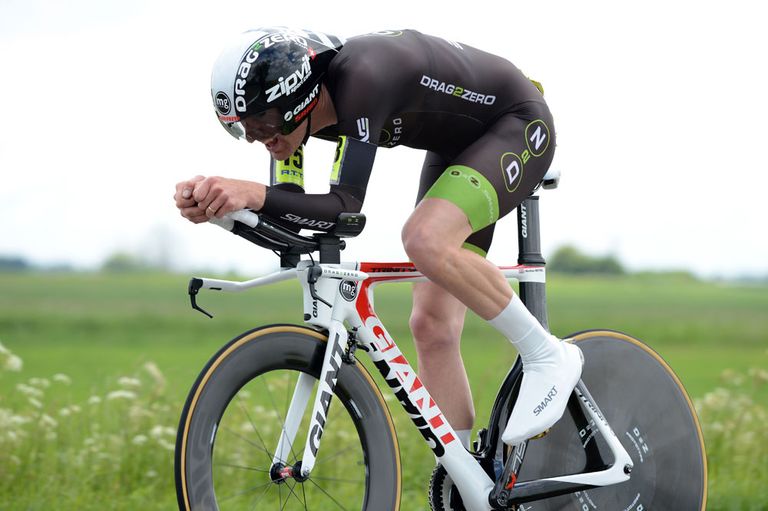 Matt Bottrill's winning time couldn't upset the odds as his Royal Mail team lost the Plods vs Posties challenge at the Wiggle 100 New Forest sportive last Sunday.
RTTC circuit champion Bottrill rolled in ahead of a police-heavy main group, who were led by former British track rider Dave Baker for the Royal Mail bike challenge.
The contest, which raised £10,000 for Prostate Cancer UK, saw 20 riders from each team complete the 100 mile course with the top 12 times counting towards the overall result.
The event was part of Royal Mail's Charity of the Year partnership with Prostate Cancer UK, which has now raised over £1m in the last 12 months.
Eight policemen finished immediately behind Bottrill to seal the win, but the fastest postie on two wheels was delighted with the success of the day and the money raised.
The winner of 28 races from 31 starts this season also hopes that this year's event isn't just a one off as he plots revenge on the triumphant plods.
"This was a truly great day and I'm glad to have been a part of it," said Bottrill.
"I'm amazed how well some of the team members rode as for some it was their first time at this distance, while others did a personal best.
"It was a great experience and I'm hoping we can carry on doing this every year. I love the competition and doing it while raising money for a great cause is just awesome.
"If we get the chance to do it again I will be giving my team all my top training secrets, so the plods better keep training hard.