Cateye adds wearable lights to increase all-round visibility
New helmet and clothing mountable lights aim to increase rider safety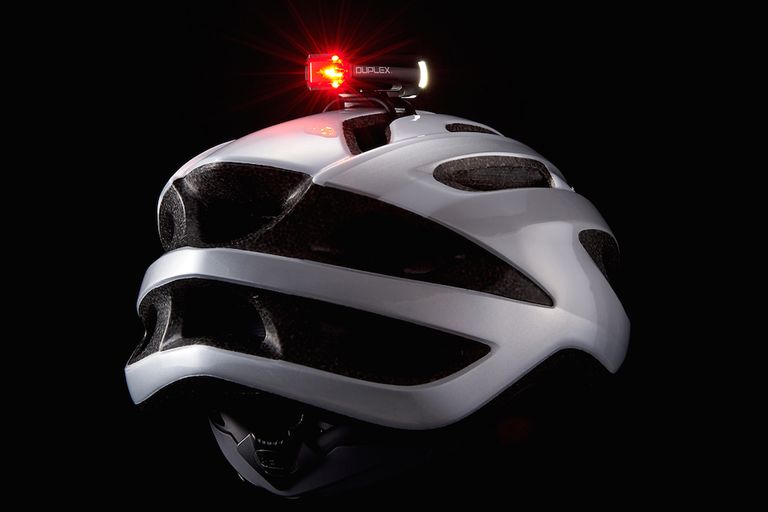 Cateye has introduced three new wearable lighting products to increase rider night-time and daytime visibility and boost confidence that they've been seen by other road users. Its research indicates that many accidents happen at intersections, with other road users not spotting on-coming cyclists.
Cateye's new lights are designed to increase the range of lighting points, from the helmet to clothing, and to add enhanced side-on visibility.
First up is the helmet mounted Duplex, which includes a built in rear light and offers up to 100 hours of battery life with constant and flashing modes.
The Volt 400 Duplex offers, as its name suggests, a 400 lumen front helmet light with an integrated rear light. There are a range of light mode options, offering up to 25 hours of lighting in constant mode and up to 250 hours flashing.
>>> Best front bike lights for under £100
Finally, the Wearable X rear light is designed to clip to pockets or backpacks, with up to 30 hours of flashing light. It has an integral clothing clip and can also be attached to a rubber band clip to fix it to the bike.
Alongside the three new lights, Cateye already offers the Rapid X2 Kinetic 50 lumen rear light. Its built in accelerometer means that it switches from flashing to constant mode and ups the light's intensity when it detects a change in speed or a stop.
The existing Loop 2 safety light gives 30 hours of constant or 50 hours of flashing illumination. There are different mounting options, so it can be attached with a strap to a wrist, an ankle or a backpack. There's also a mount that lets you attach it to a bar end, replacing the standard bar end plug.