Elite's new Fly bottle will save you 40 grams
Upgrading your bottle must be the quickest, cheapest way to save a bit of weight.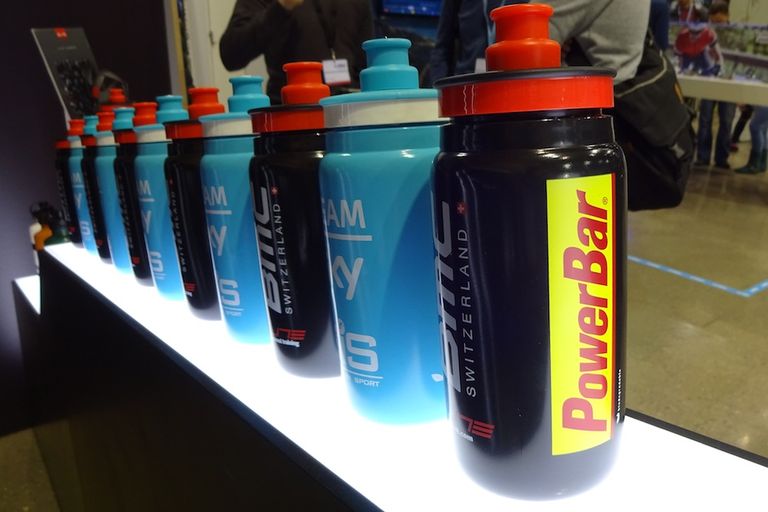 Elite says that its new 500ml Fly bottle weighs just 45 grams as against around 80g for a standard bottle, so you can save yourself around 80g for a pair. The bottle is made using a new extrusion process which allows its sides to be made thinner. This also makes it easier to squeeze to dispense its contents. There's a membrane valve too, so you don't need to fiddle with the cap.
The Fly bottle will retail for £5.99 as against £4.99 for a standard bottle – so in terms of price per gram saved and ease of installation it's a lot cheaper than most other upgrades you can make.
>>> How many bacteria live on your water bottle?
Elite says that the Fly will be the bottle used by its sponsored pro teams this year.
Elite has also modified the standard valve design on all its bottles this year, to make them easier to use. It's wider, larger and softer than its predecessor. It will continue to offer an MTB secondary cap option on some designs – a useful feature on dirty, damp winter roads as well as off-road.
>>> Elite Nanogelite insulated water bottle review
Watch: Top three nutrition mistakes amateurs make
The Eroica aluminium bottle with its cork cap has been around for a few years. It's a great way to finish off a vintage machine. This year, there's also a plastic version in a muted green for those who prefer a squeezable bottle.
>>> Eroica rides: the growing popularity of retro bikes
Also new this year is the Vico carbon bottle cage. Elite says it's invested in the injection moulding technology to allow it to make the cage in-house in Italy. Weighing 23 grams, the new cage will come in four colours and retail for £24.99.