Shimano to finally retail its power meter, available to buy in November
Shimano finally announces the availability of its long-awaited power meter, hitting the shelves in November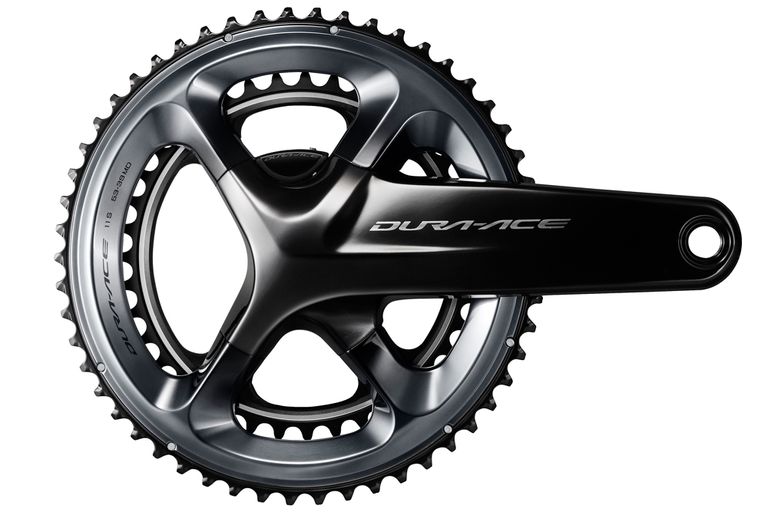 We first saw Shimano's power meter way back in the early doors of 2017, when the Japanese giant debuted its Dura-Ace 9100 series groupset.
Finally, after months of speculation, Shimano has confirmed that the new power meter will come to market in November costing £1,299. It'll come available as the full crankset or just as the arms.
Shimano R9100-P: key features
For starters, this is the first ever power meter designed by Shimano. While other companies have designed their own to be compatible with Shimano Dura-Ace, the company itself has never released a power measuring tool.
According to the brand this changed because its pro riders, a considerable amount of the pro peloton, were looking for more accurate options, presumably wanting the reliability that Shimano's groupsets are famed for.
It's a true, two-sided power meter, offering different readings for different sides rather than measuring one and calculating the other with a specific formula.
Also interesting is the fact there's only one battery, despite the two sides, which differs from other dual sided power meters on the marker. Instead, they're connected by a wire.
Any data that it collects can be transferred by ANT+ or Bluetooth for smartphone updates and compatibility.
>>> Shimano Ultegra R8000 vs Dura-Ace 9100: what are the main differences?
Shimano claims that the new power meter has a 300 hour ride time, before being charged by a magnetic charger. With the brand also claiming the power meter has an accuracy of +/- 2% and is completely waterproof.
As you'd expect, the power meter has compatibility with all three chain ring configurations – 53/39, 52/36 and 50/34. Shimano recommends performing an offset function before each ride.
The new R9100-P will hit retailers shelves on the 1st November, costing £1,299 for the full crankset or just as the arms for a price not currently listed.