Thule recalls Sprint bike carrier over safety concerns
Thule is asking customers to stop using Sprint bike carriers produced before May 2016, and will replace affected units free of charge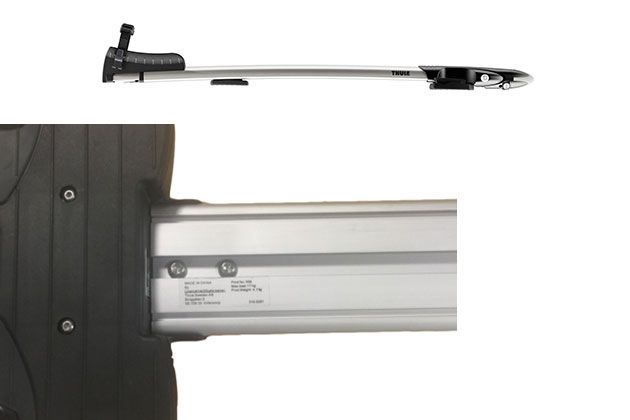 The Thule Group has issued a recall on its Sprint car roof-mounted bike carriers that were manufactured before May 2016. The units have been on sale since March 2015.
Affected units have an issue with the mechanism that clamps to the bike's fork. Thule says that the issue can cause the bike to become loose during transit.
Affected units have the product number 569000.
"No personal injuries have been reported but the Thule Group is taking this action out of caution," Thule said in a statement. "As safety is our highest priority we have therefore decided to withdraw Thule Sprint roof mounted bike carriers with product number 569000 from the market."
>>> 7 of the best: bike carriers
"The issue can be identified when tightening the torque limiting knob on the front of the carrier by noticing that the fork skewers do not properly clamp around the bike fork dropouts.
"The torque knob can be perceived to be properly tightened, as the user will hear an audible click intended to signify the appropriate clamping pressure, but in an unremediated unit, the bike carrier skewers will not have tightened sufficiently."
Those with an affected Sprint carrier are advised to stop using it immediately, take it to the point of purchase where a replacement will be arranged free of charge. Anyone with a query related to the carrier or recall notice can contact Thule customer service department via the email recall@thule.com.