Bjarne Riis returns to cycling by taking over third-tier Danish team
Bjarne Riis and Lars Seier Christensen take over team Trefor - a Danish UCI Continental team, which will serve as a feeder team for a future WorldTour squad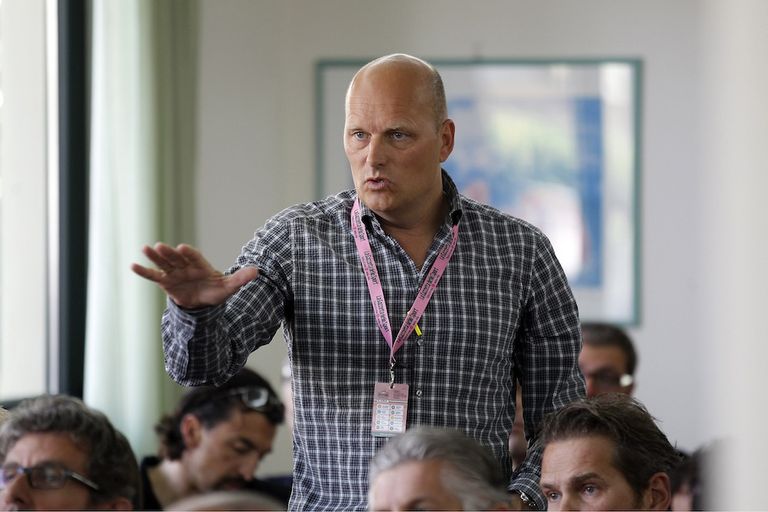 (Image credit: Watson)
Bjarne Riis is back, but not in the WorldTour like many expected. The 1996 Tour de France winner and former team owner joined forces once more with Saxo Bank founder Lars Seier Christensen to take over the UCI Continental level Trefor team.
The team has been renamed Team Virtu Pro-Veloconcept, with an existing roster which contains Riis's son Thomas. The collaboration is reportedly only in place until the end of 2016, however there are talks to prolong the partnership for the long term.
The project's aim is to act as a development team for a future WorldTour squad and is backed by Virtu Pro - an fitness bike project of the Riis-Seier partnership - and Veloconcept - a Danish company run by Jan Bech, an investor in Danish football.
>>> Who will take Tinkoff and IAM Cycling's WorldTour licences in 2017?
"Team Virtu Pro-Veloconcept is another step for the Riis Seier Project. It is our ambition that Team Virtu Pro-Veloconcept nurture and develop young talented cyclists. There has been a huge amount of growth in Danish bike-sports scene over the last years and we want to make sure we are in touch and able to provide the correct support," Riis and Seier Christensen said in a statement.
The team's first race with their new name will be the Tour of Denmark, which begins on July 27.