LottoNL-Jumbo rider leaves team after taking unauthorised sleep medication at training camp
Juan José Lobato leaves team by mutual consent, while Antwan Tolhoek, and Pascal Eenkhoorn suspended for two months each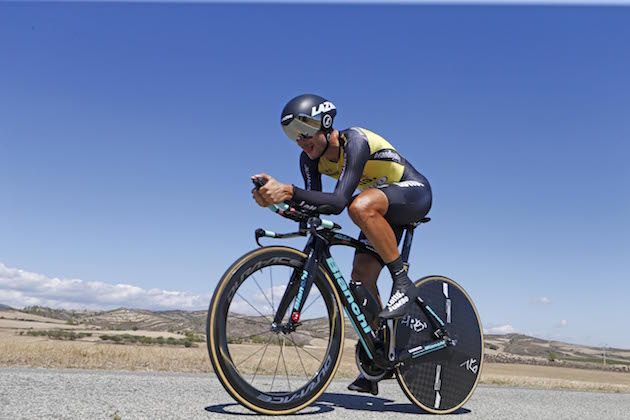 (Image credit: Yuzuru Sunada)
Spanish rider Juan José Lobato has left LottoNL-Jumbo "by mutual consent" after taking unauthorised sleep medication on a pre-season training camp.
Lobato, Antwan Tolhoek, and Pascal Eenkhoorn were all was sent home from the team training camp in Spain after being found to have used a "non-doping related sleep medication" which was not approved by the team - something that was described as "a severe and unacceptable violation of the team regulations".
While 23-year-old Tolhoek and 20-year-old Eenkhoorn have been punished with two-month suspensions (excluding them from all team activities, including presentations, training camps, and races), 28-year-old Lobato has left the team by "mutual consent".
>>> This BMC Racing line-up will be hard to beat at the Tour Down Under
"The team takes responsibility for the health of the riders, and experiments that endanger their health are not accepted," read a statement from LottoNL-Jumbo.
"In the context of the talent development policy that Team LottoNL-Jumbo advocates, the team has reached out to Tolhoek and Eenkhoorn to provide them a continuing opportunity to develop into an exemplary professional cyclist.
Watch: Which pro has the fastest aero bike?
"In the case of Juan José Lobato, it was decided to end the sporting cooperation in the interest of both the rider and the team. Lobato has had an emotionally eventful year and will have to concentrate on his recovery."
The team also stressed that although the riders had breached the team's internal regulations, they had not broken UCI or WADA rules.
>>> Geraint Thomas ready to consider leaving Team Sky for more Grand Tour opportunities
Lobato joined LottoNL-Jumbo at the start of the 2017 season, having previously ridden for Euskaltel-Euskadi and Movistar. However Tolhoek was going into just his second year on the WorldTour team, while Eenkhoorn was on his first training camp with the team having joined from the BMC Development Team.
The Spanish rider had one year remaining on his contract at the Dutch team, and could struggle to find another team for 2018 with the start of the season little more than a month away.