Move over Qatar: Massive crowds at Tour du Rwanda put World Championships to shame (video)
How about Kigali 2020, UCI?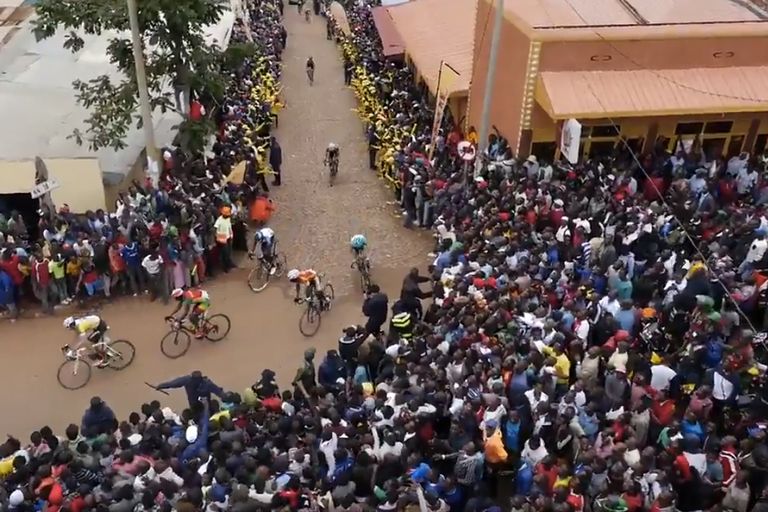 Let's face it, the recent Road World Championships in Doha weren't exactly enthralling.
Part of that was down to the fact that the courses were flat and the conditions still, leading to dull racing, but another reason was the lack of crowds by the roadside. For some of us, those seven hours of racing along empty desert roads are seven hours we'll never get back...
Contrast that with the recent Tour du Rwanda, a little known race in the middle of Africa that may be on the same UCI level as other races that you've never heard of like the Vuelta Chihuahua International and the Healthy Ageing Tour, but seems to attract bigger crowds than the Tour de France.
>>> How cycling is helping to rebuild Rwanda
The seven stage race finished on Sunday with a home victory for Rwandan Valens Ndayisenga (Dimension Data for Qhubeka), who is the man you can see going first over the top of the Kigali Wall in the first video of this page to win the penultimate stage.
The final stage, shown in the video above, was won by Tesfom Okubamariam of the Eritrean National Team, with Ndayisenga celebrating as he crosses the line in third place as more huge crowds rush forward towards the barriers.