London 2012 Olympic Games: Men's road race start list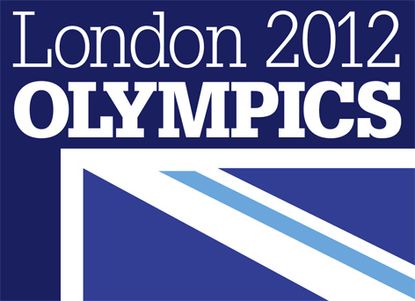 The provisional start list for the London 2012 Olympic Games road race has been published.
The men's race takes place on Saturday, July 28, and is one of the first medal events of the Games.
A total of 145 riders will take to the start line on The Mall, then they ride south into Surrey for nine laps of a circuit that includes Box Hill.
Then it's back north into London for a finish on The Mall. The total distance is 250 kilometres.
Official start list with race numbers (PDF download)>>
London 2012 Olympic Games: Men's road race start list (by country)
Azzedine Laggab (Algeria)
Ariel Maximiliano Richeze (Argentina)
Cadel Evans (Australia)
Simon Gerrans (Australia)
Matt Goss (Australia)
Stuart O'Grady (Australia)
Michael Rogers (Australia)
Bernhard Eisel (Austria)
Daniel Schorn (Austria)
Yauheni Hutarovich (Belarus)
Vasil Kiryienka (Belarus)
Branislau Samoilau (Belarus)
Tom Boonen (Belgium)
Philippe Gilbert (Belgium)
Jurgen Roelandts (Belgium)
Greg Van Avermaet (Belgium)
Stijn Vandenbergh (Belgium)
Murilo Fischer (Brazil)
Magno Nazaret (Brazil)
Gregolry Panizo (Brazil)
Danail Andonov (Bulgaria)
Spas Gyurov (Bulgaria)
Ryder Hesjedal (Canada)
Gonzalo Garrido (Chile)
Fabio Duarte (Colombia)
Sergio Henao (Colombia)
Rigoberto Uran (Colombia)
Andrey Amador (Costa Rica)
Kristijan Durasek (Croatia)
Radoslav Rogina (Croatia)
Arnold Alcolea (Cuba)
Jan Barta (Czech Republic)
Roman Kreuziger (Czech Republic)
Lars Bak (Denmark)
Matti Breschel (Denmark)
Jakob Fuglsang (Denmark)
Nicki Sorensen (Denmark)
Bayron Guama (Ecuador)
Daniel Teklehaymanot (Eritrea)
Rene Mandri (Estonia)
Jussi Veikkanen (Finland)
Mickael Bourgain (France)
Sylvain Chavanel (France)
Arnaud Demare (France)
Tony Gallopin (France)
Giorgi Nadiradze (Georgia)
John Degenkolb (Germany)
Bert Grabsch (Germany)
Andre Greipel (Germany)
Tony Martin (Germany)
Marcel Sieberg (Germany)
Mark Cavendish (Great Britain)
Christopher Froome (Great Britain)
David Millar (Great Britain)
Ian Stannard (Great Britain)
Bradley Wiggins (Great Britain)
Ioannis Tamouridis (Greece)
Manuel Rodas (Guatemala)
Kam-Po Wong (Hong Kong)
Krisztian Lovassy (Hungary)
Alireza Haghi (Iran)
Mehdi Sohrabi (Iran)
Amir Zargari (Iran)
Daniel Martin (Ireland)
David McCann (Ireland)
Nicolas Roche (Ireland)
Sacha Modolo (Italy)
Vincenzo Nibali (Italy)
Luca Paolini (Italy)
Marco Pinotti (Italy)
Matteo Trentin (Italy)
Yukiya Arashiro (Japan)
Fumiyuki Beppu (Japan)
Assan Bazayev (Kazakhstan)
Alexandre Vinokourov (Kazakhstan)
Sung Park (Republic of Korea)
Aleksejs Saramotins (Latvia)
Gediminias Bagdonas (Lithuania)
Ramunas Navardauskas (Lithuania)
Laurent Didier (Luxembourg)
Muhamad Othman (Malaysia)
Amir Rusli (Malaysia)
Hector Zamarron (Mexico)
Oleg Berdos (Moldovia)
Soufiane Haddi (Morocco)
Adil Jelloul (Morocco)
Mouhcine Lahsaini (Morocco)
Dan Craven (Namibia)
Lars Boom (Netherlands)
Robert Gesink (Netherlands)
Sebastian Langeveld (Netherlands)
Niki Terpstra (Netherlands)
Lieuwe Westra (Netherlands)
Jack Bauer (New Zealand)
Greg Henderson (New Zealand)
Edvald Boasson Hagen (Norway)
Alexander Kristoff (Norway)
Vegard Laengen (Norway)
Lars Petter Nordhaug (Norway)
Maciej Bodnar (Poland)
Michal Golas (Poland)
Michal Kwiatkowski (Poland)
Manuel Cardoso (Portugal)
Rui Costa (Portugal)
Nelson Santos (Portugal)
Andrei Nachita (Romania)
Vladimir Isaichev (Russia)
Alexandr Kolobnev (Russia)
Denis Menchov (Russia)
Gabor Kasa (Serbia)
Ivan Stetvic (Serbia)
Peter Sagan (Slovakia)
Grega Bole (Slovenia)
Borut Bozic (Slovenia)
Janez Brajkovic (Slovenia)
Daryl Impey (RSA)
Jonathan Castroviejo (Spain)
Jose Rojas (Spain)
Luis Leon Sanchez (Spain)
Alejandro Valverde (Spain)
Francisco Ventoso (Spain)
Gustav Larsson (Sweden)
Michael Albasini (Switzerland)
Fabian Cancellara (Switzerland)
Martin Elmiger (Switzerland)
Gregory Rast (Switzerland)
Michael Schar (Switzerland)
Omar Hasanin (Syria)
Ahmet Akdylek (Turkey)
Mirac Kal (Turkey)
Kemal Kucukbay (Turkey)
Andriy Grivko (Ukraine)
Dmytro Krivtsov (Ukraine)
Timothy Duggan (USA)
Tyler Farrar (USA)
Christopher Horner (USA)
Taylor Phinney (USA)
Tejay Van Garderen (USA)
Jorge Soto (Uruguay)
Muradjan Halmuratov (Uzbekistan)
Sergey Lagutin (Uzbekistan)
Tomas Gil (Venezuela)
Jackson Rodriguez (Venezuela)
Miguel Ubeto (Venezuela)
London 2012 Olympic Games: Men's road race start list (by surname)
Ahmet Akdylek (Turkey)
Michael Albasini (Switzerland)
Arnold Alcolea (Cuba)
Andrey Amador (Costa Rica)
Danail Andonov (Bulgaria)
Yukiya Arashiro (Japan)
Gediminias Bagdonas (Lithuania)
Lars Bak (Denmark)
Jan Barta (Czech Republic)
Jack Bauer (New Zealand)
Assan Bazayev (Kazakhstan)
Fumiyuki Beppu (Japan)
Oleg Berdos (Republic of Moldova)
Edvald Boasson Hagen (Norway)
Maciej Bodnar (Poland)
Grega Bole (Slovenia)
Lars Boom (Netherlands)
Tom Boonen (Belgium)
Mickael Bourgain (France)
Borut Bozic (Slovenia)
Janez Brajkovic (Slovenia)
Matti Breschel (Denmark)
Fabian Cancellara (Switzerland)
Manuel Cardoso (Portugal)
Jonathan Castroviejo (Spain)
Mark Cavendish (Great Britain)
Sylvain Chavanel (France)
Juan Cotumba (Bolivia)
Dan Craven (Namibia)
John Degenkolb (Germany)
Arnaud Demare (France)
Laurent Didier (Luxembourg)
Fabio Duarte (Colombia)
Timothy Duggan (USA)
Kristijan Durasek (Croatia)
Bernhard Eisel (Austria)
Martin Elmiger (Switzerland)
Cadel Evans (Australia)
Rui Costa (Portugal)
Tyler Farrar (USA)
Murilo Fischer (Brazil)
Christopher Froome (Great Britain)
Jakob Fuglsang (Denmark)
Tony Gallopin (France)
Gonzalo Garrido (Chile)
Simon Gerrans (Australia)
Robert Gesink (Netherlands)
Tomas Gil (Venezuela)
Philippe Gilbert (Belgium)
Daniel Girmazion (Eritrea)
Michal Golas (Poland)
Matt Goss (Australia)
Bert Grabsch (Germany)
Andre Greipel (Germany)
Andriy Grivko (Ukraine)
Bayron Guama (Ecuador)
Spas Gyurov (Bulgaria)
Soufiane Haddi (Morocco)
Alireza Haghi (Iran)
Muradjan Halmuratov (Uzbekistan)
Omar Hasanin (Syria)
Sergio Henao (Colombia)
Greg Henderson (New Zealand)
Ryder Hesjedal (Canada)
Christopher Horner (USA)
Yauheni Hutarovich (Belarus)
Daryl Impey (RSA)
Vladimir Isaichev (Russia)
Adil Jelloul (Morocco)
Mirac Kal (Turkey)
Gabor Kasa (Serbia)
Vasil Kiryienka (Belarus)
Alexandr Kolobnev (Russia)
Roman Kreuziger (Czech Republic)
Alexander Kristoff (Norway)
Dmytro Krivtsov (Ukraine)
Kemal Kucukbay (Turkey)
Michal Kwiatkowski (Poland)
Vegard Laengen (Norway)
Azzedine Laggab (Algeria)
Sergey Lagutin (Uzbekistan)
Mouhcine Lahsaini (Morocco)
Sebastian Langeveld (Netherlands)
Gustav Larsson (Sweden)
Krisztian Lovassy (Hungary)
Rene Mandri (Estonia)
Daniel Martin (Ireland)
Tony Martin (Germany)
David McCann (Ireland)
Denis Menchov (Russia)
David Millar (Great Britain)
Sacha Modolo (Italy)
Giorgi Nadiradze (Georgia)
Ramunas Navardauskas (Lithuania)
Magno Nazaret (Brazil)
Andrei Nachita (Romania)
Vincenzo Nibali (Italy)
Lars Petter Nordhaug (Norway)
Stuart O'Grady (Australia)
Muhamad Othman (Malaysia)
Gregolry Panizo (Brazil)
Luca Paolini (Italy)
Sung Park (Republic of Korea)
Taylor Phinney (USA)
Marco Pinotti (Italy)
Gregory Rast (Switzerland)
Ariel Maximiliano Richeze (Argentina)
Nicolas Roche (Ireland)
Manuel Rodas (Guatemala)
Jackson Rodriguez (Venezuela)
Jurgen Roelandts (Belgium)
Michael Rogers (Australia)
Radoslav Rogina (Croatia)
Jose Rojas (Spain)
Amir Rusli (Malaysia)
Peter Sagan (Slovakia)
Branislau Samoilau (Belarus)
Luis Leon Sanchez (Spain)
Nelson Santos (Portugal)
Aleksejs Saramotins (Latvia)
Michael Schar (Switzerland)
Daniel Schorn (Austria)
Marcel Sieberg (Germany)
Mehdi Sohrabi (Iran)
Nicki Sorensen (Denmark)
Jorge Soto (Uruguay)
Ian Stannard (Great Britain)
Ivan Stetvic (Serbia)
Ioannis Tamouridis (Greece)
Niki Terpstra (Netherlands)
Matteo Trentin (Italy)
Miguel Ubeto (Venezuela)
Rigoberto Uran (Colombia)
Alejandro Valverde (Spain)
Greg Van Avermaet (Belgium)
Tejay Van Garderen (USA)
Stijn Vandenbergh (Belgium)
Jussi Veikkanen (Finland)
Francisco Ventoso (Spain)
Alexandre Vinokourov (Kazakhstan)
Lieuwe Westra (Netherlands)
Bradley Wiggins (Great Britain)
Kam-Po Wong (Hong Kong)
Hector Zamarron (Mexico)
Amir Zargari (Iran)
London 2012: Related links
Women's road race start list
London 2012 Olympic Games: Coverage index
Thank you for reading 20 articles this month* Join now for unlimited access
Enjoy your first month for just £1 / $1 / €1
*Read 5 free articles per month without a subscription
Join now for unlimited access
Try first month for just £1 / $1 / €1