London 2012 Olympic Games: Women's time trial start list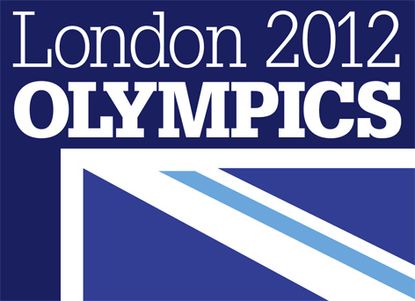 The confirmed start list for the London 2012 Olympic Games time trial has been published.
The women's race takes place on Wednesday, August , from 12.30pm.
The time trial starts and finishes in Hampton Court Palace, and travels via Sandown race course and Cobham.
The women cover a 29 kilometre route, and the 25 riders are set off at 90-second intervals.

Download official women's time trial start list here>>

London 2012 Olympic Games: Women's time trial start order
Start time - race number - rider
12:30:00 - 24 - Clemilda Fernandes (Brazil)
12:31:30 - 23 - Pia Sundstedt (Finland)
12:33:00 - 22 - Liesbet De Vocht (Belgium)
12:34:30 - 21 - Ashleigh Moolman (RSA)
12:36:00 - 20 - Audrey Cordon (France)
12:37:30 - 19 - Tatiana Antoshina (Russia)
12:39:00 - 18 - Elena Tchalykh (Azerbaijan)
12:40:30 - 17 - Tatiana Guderzo (Italy)
12:42:00 - 16 - Denise Ramsden (Canada)
12:43:30 - 15 - Olga Zabelinskaya (Russia)
12:45:00 - 14 - Emilia Fahlin (Sweden)
12:46:30 - 13 - Trixi Worrack (Germany)
12:48:00 - 12 - Noemi Cantele (Italy)
12:49:30 - 11 - Shara Gillow (Australia)
12:51:00 - 10 - Ellen Van Dijk (Netherlands)
12:52:30 - 9 - Elizabeth Armitstead (Great Britain)
12:54:00 - 8 - Emma Johansson (Sweden)
12:55:30 - 7 - Amber Neben (USA)
12:57:00 - 6 - Emma Pooley (Great Britain)
12:58:30 - 5 - Clara Hughes (Canada)
13:00:00 - 4 - Linda Villumsen (New Zealand)
13:01:30 - 3 - Marianne Vos (Netherlands)
13:03:00 - 2 - Judith Arndt (Germany)
13:04:30 - 1 - Kristin Armstrong (USA)
London 2012 Olympic Games: Women's time trial provisional start list (by country)
Shara Gillow (Australia)
Elena Tchalykh (Azerbaijan)
Liesbet De Vocht (Belgium)
Clemilda Fernandes (Brazil)
Clara Hughes (Canada)
Denise Ramsden (Canada)
Maria Calle (Colombia)
Pia Sundstedt (Finland)
Audrey Cordon (France)
Judith Arndt (Germany)
Trixi Worrack (Germany)
Elizabeth Armitstead (Great Britain)
Emma Pooley (Great Britain)
Noemi Cantele (Italy)
Tatiana Guderzo (Italy)
Eleonora Van Dijk (Netherlands)
Marianne Vos (Netherlands)
Linda Villumsen (New Zealand)
Ashleigh Moolman (RSA)
Tatiana Antoshina (Russia)
Olga Zabelinskaya (Russia)
Emilia Fahlin (Sweden)
Emma Johansson (Sweden)
Kristin Armstrong (USA)
Amber Neben (USA)
London 2012 Olympic Games: Women's time trial provisional start list (by surname)
Tatiana Antoshina (Russia)
Elizabeth Armitstead (Great Britain)
Kristin Armstrong (USA)
Judith Arndt (Germany)
Maria Calle (Colombia)
Noemi Cantele (Italy)
Audrey Cordon (France)
Liesbet De Vocht (Belgium)
Emilia Fahlin (Sweden)
Clemilda Fernandes (Brazil)
Shara Gillow (Australia)
Tatiana Guderzo (Italy)
Clara Hughes (Canada)
Emma Johansson (Sweden)
Ashleigh Moolman (RSA)
Amber Neben (USA)
Emma Pooley (Great Britain)
Denise Ramsden (Canada)
Pia Sundstedt (Finland)
Elena Tchalykh (Azerbaijan)
Eleonora Van Dijk (Netherlands)
Linda Villumsen (New Zealand)
Marianne Vos (Netherlands)
Trixi Worrack (Germany)
Olga Zabelinskaya (Russia)
London 2012: Related links
Men's time trial start list
Women's road race start list
Men's road race start list
London 2012 Olympic Games: Coverage index
Thank you for reading 20 articles this month* Join now for unlimited access
Enjoy your first month for just £1 / $1 / €1
*Read 5 free articles per month without a subscription
Join now for unlimited access
Try first month for just £1 / $1 / €1