WorldTour teams set to skip Team Time Trial World Championships in protest
The AIGCP says that the UCI are 'abusing power' by compelling teams to take part in the Worlds TTT at their own expense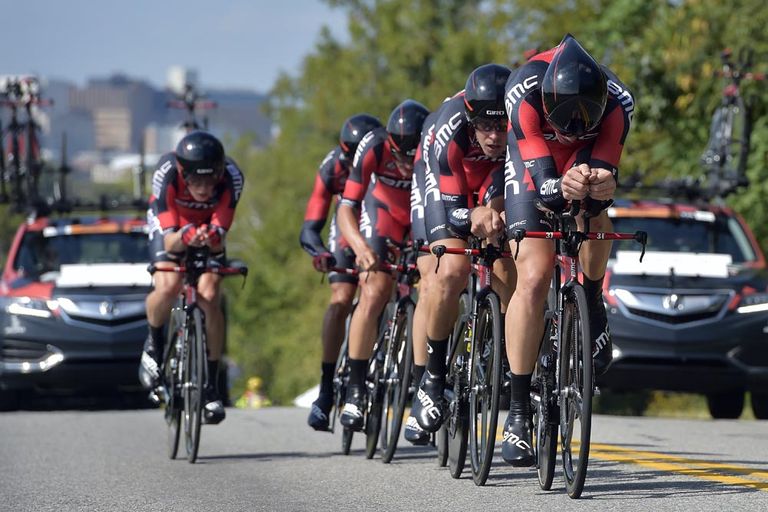 (Image credit: Watson)
Pro cycling group AIGCP (Association International des Groupes Cyclistes Professionels) says the "overwhelming majority" of its WorldTour members have voted to boycott the UCI's Team Time Trial World Championships in October after accusing the UCI of "abuse of power".
It could leave the event, which will take place in October in Qatar, devoid of any WorldTour teams.
>>> Pro cycling group in disagreement with UCI over WorldTour press release
The decision to skip the event, the only one to feature trade teams in Road World Championships, was ratified by the AIGCP after it says it's complaints to the UCI were ignored.
The issue surround the costs placed on the teams. WorldTour teams are obliged to attend all events on the top tier calendar along with the TTT, and are usually provided a 'participation allowance' by the organisers to cover some of the costs.
Teams are expected however to participate in the TTT at their own expense, something the group claims is an abuse of power by the sport's governing body.
A statement from the group said "the governing body has passed exceptional legislation which solely favors [sic] the one road competition it owns and commercially exploits."
The group says it won't reconsider the decision until terms are revised by the UCI.
Richard began working with Cycling Weekly in 2013 alongside the then web editor, Nigel Wynn. Taking over as digital editor or Cycling Weekly and mbr in 2014, Richard coordinates site content and strategy with the team.