Pettinger goes close to Boardman's Nick O'Pendle hill-climb record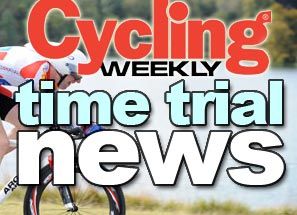 A tail wind up the hill helped Tejvan Pettinger go within five seconds of Chris Boardman's long-standing course record for the Nick O'Pendle climb in Lancashire on Sunday.
The Sri Chinmoy CT rider from Oxford clocked 3min 34.5sec to win on the day by more than six seconds, and go closest than anyone for several years to Boardman's 1988 mark which he set in that year's National Championships.
Pettinger held off Richard Handley (Team Raleigh) which took second spot, while Matt Pilkington (Progressive Cycle Coaching) was another 19 seconds off the pace in third.
The expected challenge of Welsh Hill-Climb Champion Dan Evans (Rhos on Sea CC) didn't materialise with the Conwy-based rider a non-starter.
National title hopeful Matt Clinton (Mike Vaughan Cycles) had high hopes of taking four wins from four climbs last weekend, having entered both the Yorkshire RC two-stage on Saturday as well as the Matlock CC two-stage on Sunday.
But his plans didn't go exactly as expected.
Things began well enough when he won both stages of the Yorkshire Road Club event, which both used different lengths of Weardley Bank because of problems with debris on the usual Arthington Bank climb.
Clinton clocked 2-40.1 for the 1,200-yard opening climb of Weardley Bank, winning by 14 seconds, and he then proved faster over a shortened 900-yard version of the course by 10 seconds.
However, the Matlock CC two-stage was dominated by Gunnar Gronlund (RST Racing Team). He won the opening 1,196-metre climb of Riber by 3.5 seconds from Twenty 3C rider Mike Cuming, while Clinton was another six seconds off in third.
And over the second leg - which was shortened because of temporary traffic lights - Gronlund dropped back to fourth while Cuming and Clinton shared the win, both having clocked 1-01 for the 458-yard climb.
But the aggregate results over the two stages left Gronlund top by little more than a second, while Clinton was third overall, seven seconds shy of the Swede.
Cuming had secured victory in the Nelson Wheelers hill-climb up Annals Cross on Saturday, where his time of 3-30.2 for the 1,620-yard climb gave him victory by 12 seconds.
And in time trialling, Steve Dennis (East Grinstead CC) won the Brighton Mitre CC 25 at Steyning, where he clocked 53:19 to hold off Adam Topham (High Wycombe CC) by 33 seconds, while Conall Yates (In Gear-Quickvit RT) was third.
Related links
British hill-climb preview (Oct 22-23)
Thank you for reading 20 articles this month* Join now for unlimited access
Enjoy your first month for just £1 / $1 / €1
*Read 5 free articles per month without a subscription
Join now for unlimited access
Try first month for just £1 / $1 / €1