Policeman tells Katusha-Alpecin rider to get off his bike and walk to Tour de Suisse sign on (video)
Apparently Baptiste Planckaert doesn't look like a pro rider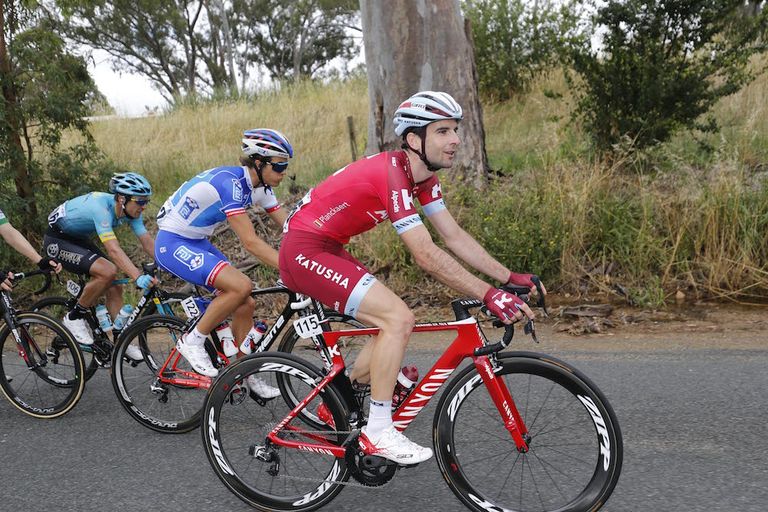 (Image credit: Yuzuru Sunada)
If Baptiste Planckaert thought being a professional bike rider taking part in a bike race was a good enough excuse to ride down a pedestrianised street in Switzerland then he was wrong, as he got reprimanded by a policeman at the Tour de Suisse.
Planckaert was on his way back to the team bus after signing on at the start of stage three in Menziken when he was told to get off his bike and walk.
>>> Watch the scary moment two track riders in Germany ride off the banking and into the stands
"First he didn't know that I was a professional cyclist and then he just looked at me and said 'you need to go by foot, you can't ride your bike here'," Planckaert said in a video posted by his team on Twitter.
After finishing speaking Planckaert then got back on his bike and rode off towards the start, apparently successfully avoiding the policeman, eventually crossing the line in 92nd place in Bern.