Revisit Bernard Hinault's win on the Champs-Elysees in 1979 (video)
Bernard Hinault chases down an attacking Joop Zoeltemelk on the Champs-Elysées on the final stage of the 1979 Tour de France to win the stage and the yellow jersey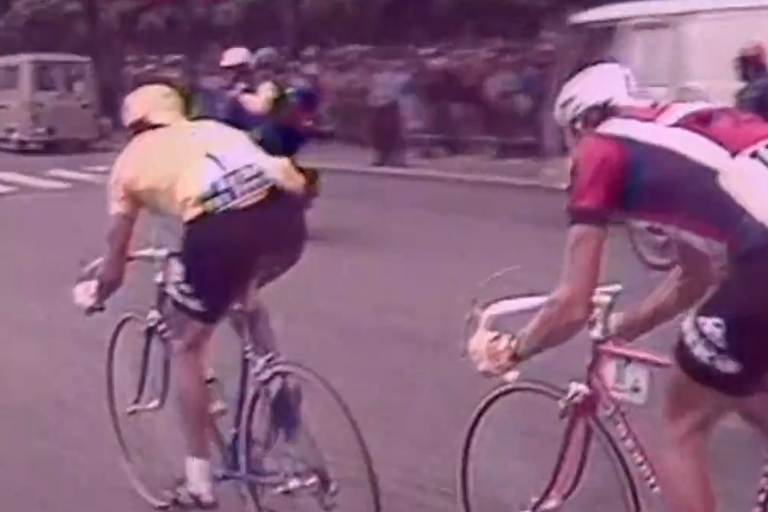 The Tour de France has finished on the Champs-Elysées in Paris since 1975 and its fifth visit saw one of the most exciting finishes on the famous Parisian street.
Traditionally the final stage is a sedate affair, with the yellow jersey holder enjoying their ceremonial ride to the finish line.
That year, though, Bernard Hinault entered the final stage leading Joop Zoetemelk by 3:07 only to see the Dutchman attack on the final stage.
Hinault chased down his rival and pipped him for the win and claimed his second Tour de France victory. Hinault won three of the last four stages in 1979 to take the win
Zoetemelk wasn't to be deterred, though, coming back to the Grande Boucle the following year to win the general classification while Hinault didn't make it Paris.
The Badger returned in 1981 to win two more consecutive Tours, with his 1985 win giving him a record-equalling five wins through his career.