The only way is Essex for third stage of Tour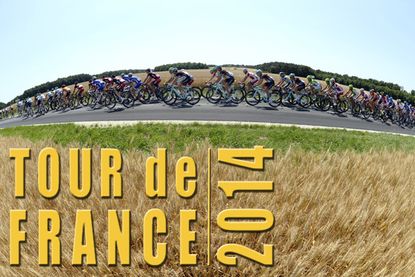 The Essex towns of Saffron Walden, Braintree and Chelmsford will all get a close brush with the third stage of next year's Tour de France it was confirmed today.
While the exact route of the Yorkshire stages of next year's Tour de France had been unveiled earlier in the year, much of the route of the Cambridge to London stage had until now been left as a vague dotted line on the accompanying maps.
The details of the stage's exit from Cambridge and passage through Essex emerged following the announcement of the rest of the Tour's route in Paris today.
Nothing too challenging is thrown up along the way, with the stage on Monday July 7th expected to be settled with a gallop in London.
Making use of the open space on Cambridge's Parker's Piece for the start village, the third stage will roll out from Gonville Place before swinging through the centre of Cambridge for a processional loop passing St John's, Trinity and King's Colleges
Heading south out of the city via the Fitzwilliam Museum, Trumpington and Shelford, the stage three route then makes a beeline for the Essex border.
The small town of Saffron Walden may be in the heart of the vertiginous East Anglian Heights but the dragging climb east out of town towards Radwinter should not give the field too much bother.
It was around here, in nearby Hempsted, that highwayman Dick Turpin was born. Strangely, the Tour in Britain's route keeps frequenting Turpin haunts - from York where he was executed to his old stomping grounds in Epping Forest and the East End of London.
At picturesque Finchingfield, the race will whizz past the Fox Inn, cross the duck pond on a humpback bridge and ascend a sharp and short rise in the direction of Wethersfield.
Thereafter it skips south, skimming past Braintree and just kissing the outskirts of Chelsmford.
The relatively narrow and twisting lanes that follow through the Rodings, Moreton and Magdalen Laver showcase what the Essex countryside has to offer before the stage settles down into the business end of things. A fast haul through the long straights of Epping Forest into the metropolis will facilitate the chase down of any breakaways.
Upon reaching the marshes along Lea bridge road, the Tour will hang a sharp left, pass the velodrome, traverse the Olympic Park and head on down to Docklands.
Thereafter the route follows the Thames into town before finishing on the Mall.
For further details see www.letour.2014stage3.com
Thank you for reading 5 articles this month* Join now for unlimited access
Enjoy your first month for just £1 / $1 / €1
*Read 5 free articles per month without a subscription
Join now for unlimited access
Try first month for just £1 / $1 / €1