The Vuelta a Espana: The view from neutral service
Head cam shows exactly what it takes to be neutral service at a grand tour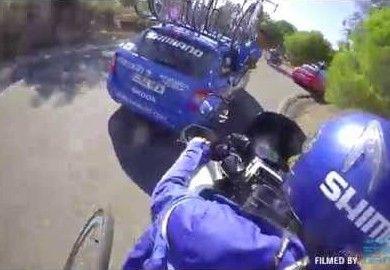 Ever wondered what it's like to be a neutral service mechanic at a grand tour? Me neither. But this video from Shimano sheds a light on just how pressurised a job it can be.
From changing riders' wheels as quickly as you possibly can, to handing wheels to each other from motorbike to car while still moving at some speed, the video gives a brief insight to what its like to be a mechanic at the Vuelta a Espana. There's an unexpected amount of running involved, while it's also unlikely to you'd be given much margin for error in that role.
Richard began working with Cycling Weekly in 2013 alongside the then web editor, Nigel Wynn. Taking over as digital editor or Cycling Weekly and mbr in 2014, Richard coordinates site content and strategy with the team.