RED Driving School wants cyclists' views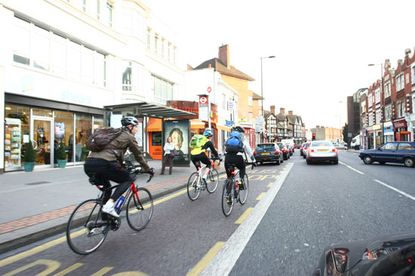 The AA and BSM aren't the only driving schools taking an interest in cycle safety. RED, the UK's largest driving school, has a new nationwide campaign called Get Road REDdy - part of which involves asking cyclists what should be taught to learner drivers.
With research showing that the part of the brain that assesses risk and anticipates danger doesn't fully develop until a young person reaches 25, the aim of Get Road REDdy is to promote the importance of cognitive skill development when learning to drive.
So RED is planning activities to teach learner drivers how to share the roads safely with cyclists and help reduce the number of related accidents each year. RED is keen to gather cyclists' views on whether more should be done to teach new drivers how to look after other road users.
If you'd like to add your tuppence worth, click here>>.
Thank you for reading 20 articles this month* Join now for unlimited access
Enjoy your first month for just £1 / $1 / €1
*Read 5 free articles per month without a subscription
Join now for unlimited access
Try first month for just £1 / $1 / €1