Ex-British Cycling doctor Richard Freeman faces anti-doping investigation after appeal dismissed
Former British Cycling and Team Sky doctor was struck off the medical register after 2021 ruling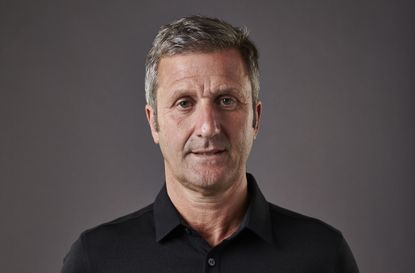 (Image credit: Getty)
The former British Cycling and Team Sky doctor Richard Freeman faces a UK Anti-Doping [UKAD] investigation after his appeal against being struck off the medical register was thrown out by the High Court on Monday.
In March 2021, Freeman was found guilty of ordering banned testosterone by the Medical Practitioners Tribunal Service "knowing or believing" it would be administered to an unnamed rider for performance enhancement.
Almost two years later, the High Court rejected his appeal, which had previously been adjourned from 2021.
In conclusion to his 38-page judgment, Mr Justice Fordham, the presiding judge, said: "In my judgment, there is nothing within the tribunal's approach, reasoning or conclusions — whether in the non-exclusion determination or in the DOTF — which was 'wrong'; still less any respect which would undermine as 'wrong' the overall conclusion; nor rendering any finding or the outcome 'unjust because of a serious procedural or other irregularity in the proceedings'.
"In all the circumstances and for all these reasons, the appeal is dismissed. Having circulated this judgment as a confidential draft, consequential matters were agreed: the appeal is dismissed; and the Appellant is to pay the Respondent's costs summarily assessed in the sum claimed as £23,000."
Two years ago, Freeman admitted 18 of the 22 charges brought against him by the tribunal, including purchasing the banned Testogel and lying to UKAD, in a case that had dragged on for two years since February 2019.
Of the four contested charges relating to the delivery of the banned testosterone to British Cycling and Team Sky Manchester HQ in June 2011, Freeman was cleared of one - that he ordered Testogel when he "knew it was not clinically indicated for the non-athlete member of staff".
He now faces a UKAD investigation, having been charged with two anti-doping rule violations. In June 2021 the body announced a pause to their inquiry in response to Freeman's decision to appeal his removal from the medical register.
The two UKAD rule violations Freeman is alleged to have committed are "possession of prohibited substances and/or prohibited methods" and "tampering or attempted tampering with any part of doping control".
However, despite admitting to 18 charges, he denied the central charge of "knowing or believing" the testosterone was to be given to an unnamed rider to improve their athletic performance.
Instead, he claimed it was ordered at the request of former coach Shane Sutton, to treat the Australian former Team Sky coach and then British Cycling technical director for erectile dysfunction. Sutton angrily refuted the claims, according to court transcripts.
Freeman's lawyers, JMW Solicitors, released a statement on Monday saying they were "disappointed" by the decision.
A British Cycling spokesperson said on Monday: "As we said at the time of the initial verdict, the decision confirms our own findings that Richard Freeman failed in his duties as a doctor, and supports our decision to refer him to the General Medical Council for further investigation.
"In the years since Freeman was suspended from his employment by British Cycling we have made great progress in strengthening our provision of medical services to riders competing for the Great Britain Cycling Team, culminating in our organisation achieving Care Quality Commission status in October 2020 – making us one of the first professional sport medical facilities to achieve CQC status.
"Ensuring that British Cycling remains at the forefront of our sector in this area will continue to be a key priority for us, and under the leadership of our Chief Medical Officer, Dr Nigel Jones, we are incredibly proud of the support we are providing to our riders and wider sport."
Thank you for reading 20 articles this month* Join now for unlimited access
Enjoy your first month for just £1 / $1 / €1
*Read 5 free articles per month without a subscription
Join now for unlimited access
Try first month for just £1 / $1 / €1