Sarah and Barney Storey lead in the headlines in the Velodrome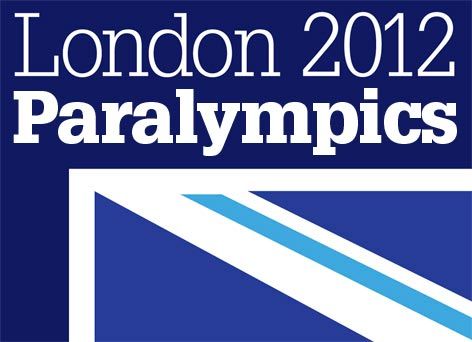 Sarah and Barney Storey led the headlines on day three of the London Paralympics as the couple took a gold medal each in the Velodrome.
The former won her second gold medal of this year's Paralympics - and her ninth in total - in the Women's C4-5 500m Time Trial, hours after Barney piloted Neil Fachie to victory in the Men's B 1km Time Trial.
There was also a silver medal for Jon-Allan Butterworth in the C5 Pursuit, and Jody Cundy made up for yesterday's disappointment by taking bronze in the C4 Pursuit.
In the morning's only final, Fachie and Storey knocked nearly a second off their world record, which has stood since November 2009, to take the victory in the Kilo.
However there was more controversy as reigning Olympic champion Anthony Kappes and pilot Craig MacLean did not set a time.
The pair suffered two aborted starts due to mechanical problems, after which the commissaires did not permit them a third attempt.
Kappes graciously applauded the crowd, while MacLean and GB coach Gareth Sheppard discussed the ruling with the officials.
Barney Storey was sympathetic towards his countrymen's plight. He said: "I am genuinely gutted for Craig and Anthony. They are a great team and they didn't get a chance to ride. I've had exactly the same happen to me - I know how they feel.
"It's not a very nice thing to happen. It's just horrible. It's not the way you want to win."
Kappes, who will ride with MacLean in tomorrow's Men's B Pursuit, said: "We've really got to digest this. Tomorrow morning we're still going to be bloody annoyed."
Sarah Storey took the first gold medal on offer in the afternoon, with a win she seemed surprised by in the Women's C4-5 500m Time Trial.
Despite being the world current in the discipline, her focus has been on the endurance events at these Games. Furthermore, with it being fought out between two classes, those in the C4 category had their times factored to consider their disability.
Nonetheless, Storey beat American Jennifer Schuble by just under a second, with C4 rider Jianping Ruan setting a world record in her class to take bronze.
"Sometimes when there's no pressure on you do the things you least expect. I'm just over the moon," she said.
"You can never tell who's going to get what times. 500m is a very fast race, and we knew the Chinese team have been riding incredibly quick and Jennifer is defending champion so we knew her focus was on the 500m, whereas mine has been on the road and the pursuit.
"A few cadence sessions and a couple of PBs in Newport last week and that was me prepared for the 500m."
Jody Cundy and Jon-Allan Butterworth sent the crowd crazy with their performances in the pursuit finals. Going in the C4 bronze medal ride, Cundy started extremely quickly, and caught Diego Duenas Gomez in the space of 1325m.
Butterworth settled for silver against Australian Michael Gallagher, despite gallantly attempting to make up the five seconds which separated them in qualifying.
Cundy was pleased to stand on the podium in London, despite knowing that his time of 1-05.317 in the opening kilometre of the pursuit would have seen him win yesterday's Kilo.
"Last night I would have had a fantastic opportunity to be reigning champion. Unfortunately I was denied it," he said.
"It's the wrong colour but it will do. It feels like a gold. The pursuit finals are good fun. You just want to go in there and give them your all. I knew I had a big advantage this morning over the Colombian, so it was a calculated ris [to start fast].
"If it had been one more lap, I might have been struggling, I was pretty much on my last legs by the time I got on his wheel. But with the crowd cheering you on, that last lap was one of the most painful I've done, but one of the easiest."
Results

London 2012 Paralympic Games, day three

Men's B 1km Time Trial
1. Neil Fachie w/Barney Storey (Gbr) 1-01.351 WR
2. Jose Enrique Porto Lareo w/Jose Antonio Villanueva Trinidad (Spa) 1-02.707
3. Rinne Oost w/Patrick Bos (Ned) 1-03.052
Other Brits
DNF Anthony Kappes w/Craig MacLean (GBr)
Women's C1-2-3 500m Time Trial
1. Yin He (Chn) 39.158 WR **
2. Alyda Norbruis (Ned) 39.174**
3. Jayme Paris (Aus) 40.4768 WR*
Factored event
* C1 riders have a factored time of 89.06%
** C2 riders have a factored time of 92.25%.
Women's C4-5 500m Time Trial
1. Sarah Storey (Gbr) 36.997
2. Jennifer Schuble (USA)
37.941
3. Jianping Ruan (Chn) 38.194 WR *
Factored event
*C4 riders have a factored time of 99.40%
Men's C4 Pursuit
1. Carol-Eduard Novak (Rou) 4-42.000
2. Jiri Jezek (Cze) 4-45.232
3. Jody Cundy (Gbr) caught Diego Duenas Gomez
Men's C5 Pursuit
1. Michael Gallagther (Aus) 4-35.297
2. Jon-Allan Butterworth (Gbr) 4-39.586
3. Xinyang Liu (Chn) 4-38.443
Related links

London 2012 Paralympics: Cycling Weekly's coverage index
Latest news
Cundy gategate: The reaction
Comment: The commissaire's revenge
Cundy goes for patriotic look on new racing leg for London
London 2012 Paralympics cycling event schedule
GB team named for London Paralympics
Reports
Track day one: Storey takes gold
Track day two: Day of mixed fortunes for GB
Photos
Track day one (afternoon) by Andy Jones
Track day one (morning) by Andy Jones


Schedule of events
London 2012 Paralympics cycling event schedule
Related links
London 2012 Olympic Games coverage index