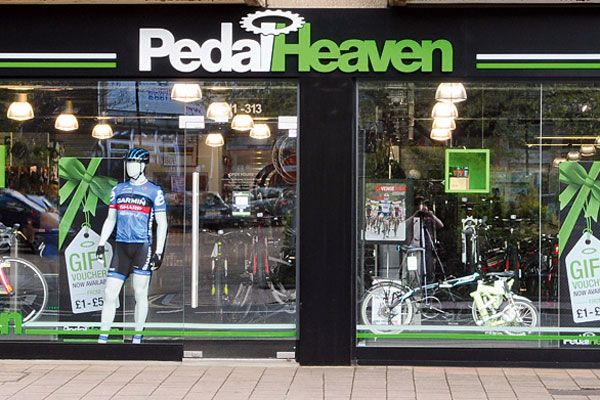 "We started on March 1 2012 catering for adults and kids, with top-end and low-end bikes and equipment."



"We wanted to have a bike shop located in Fleet town centre with the aim of offering something new, fresh and modern, supplying not only locals but also the whole country.
"We have an up-to-date workshop with two fully qualified mechanics who repair, service and build to the customers' individual needs, covering on and off-road bikes as well as hybrids. To complete the total package, we offer bike fits from Specialized BG Fit technicians. So we're a 'everything to all people' bike shop but at a high-class level in all aspects."
Top five sellers
Specialized S-Works Tarmac SL4 Frameset
"Just purely as we have a large racing and road endurance base around this area. We are very lucky to have great road riding country around us."

£2,600




Specialized Rockhopper Pro
"Mountain bikes are popular here because our location is perfect with great local trails all within a five-mile radius."

£1,000
Workshop
"Our workshop is hugely busy. We think through reputation we have grown quickly. With reasonable prices and the quality of our service it suits everyone."

Platinum service £150
Mavic Ksyrium SL wheelset
"They are pretty bombproof and perfect for all riding, and with our client base they offer something to everyone for sportives or road racing etc."

£799




Torq gel (Rhubarb and custard)
"As a whole, nutrition flies off the shelves, and as we don't focus on one brand it is fairly hard to pick one. But Torq gel - rhubarb and custard - does well."

£1.35
This article was first published in the June 27 issue of Cycling Weekly. Read Cycling Weekly magazine on the day of release where ever you are in the world International digital edition, UK digital edition. And if you like us, rate us!