Silverstone to host 9-up team time trial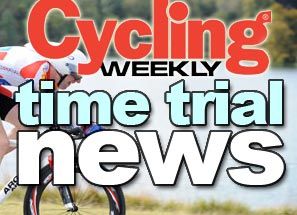 The legendary Silverstone Grand Prix Circuit is to host an invitational nine-up team time trial on August 10 2012, organised by Bicester Millennium Cycling Club.
BMCC has said that 42 teams out of a maximum field of 50 squads have already expressed an interest in the event, thought to be the largest of its kind ever to take place in Britain.
Teams will have to complete three laps of the Silverstone Circuit, totalling around 11 miles. The action kicks off at 7pm on Friday, August 10.
Squads will use road bikes rather than time trial bikes.
According to BMCC, invitations are limited to teams from British UCI, Elite level cycling, Formula One, the Armed Forces and select BC affiliated clubs. Interested parties can contact BMCC by emailing racing@bmcc2000.com.
The event will raise money for the Help the Heroes and Silverstone charities.
More information can be found on the Bicester Millennium Cycling Club website.
Thank you for reading 5 articles this month* Join now for unlimited access
Enjoy your first month for just £1 / $1 / €1
*Read 5 free articles per month without a subscription
Join now for unlimited access
Try first month for just £1 / $1 / €1