Sir Chris Hoy surprises guests at Champions of CycleSport Dinner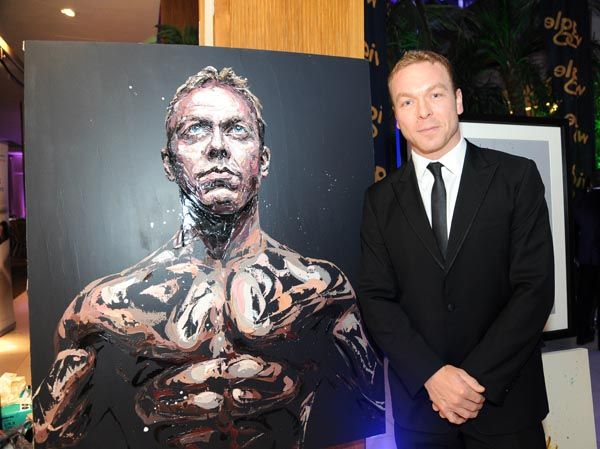 Sir Chris Hoy made a surprise appearance at the 2013 Champions of CycleSport Dinner on Thursday evening, joining a host of well-known faces at the charity fund-raising event.
Past and present stars of cycling Sean Kelly, Chris Boardman, Sir David Brailsford, Jody Cundy, Hannah Barnes, Roger Hammond, Ross Edgar, Yanto Barker and Andy Tennant were all present at the dinner, which raised over £185,000 for Action Medical Research.
Dermot Murnaghan of Sky News interviewed the various guests on stage, with BBC commentator Simon Brotherton running a live auction of exclusive cycling memorabilia including a Team Sky Pinarello Dogma bike, a ride with Team Sky on Mallorca, and a signed painting of Sir Chris Hoy.
"I was very proud to be the ambassador for the Champions of CycleSport Dinner, celebrating everything that's great about cycling and raising a fantastic amount of money at the same time. Action Medical Research is a fantastic charity, funding work that can help so many families.
"My son George was born prematurely so I know how important research in this area is. It's the kind of work that Action funds that made a huge impact on his life and was essential for his survival. It's very easy to help - get on your bike and ride for a reason in 2014."
Sir Chris Hoy and the auctioned painting
Dermot Murnaghan and Chris Boardman
Sean Kelly (right) and Action Medical Research fundraiser Chris Armishaw
Ross Edgar
Sir David Brailsford