Stolen Hog Hill bike recovered by police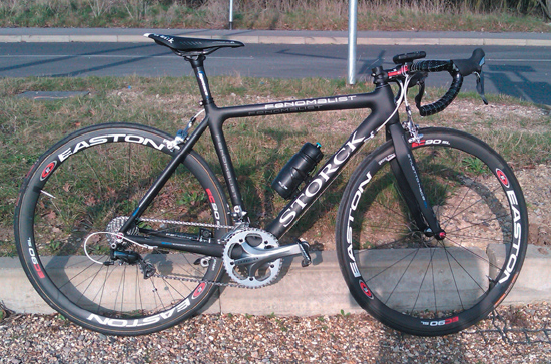 Police have recovered the bike stolen from a youth rider at a race meeting last weekend.
As Cycling Weekly reported earlier this week, Georg Mew Jensen's Storck Fenomalist was taken from the Hog Hill circuit in Essex on Saturday after the lock had been cut.
With the 13 year old's father Steve quickly creating posters of the stolen machine, news of the theft had been widely circulated among clubs and the cycle racing community.
The theft had seemed particularly cruel given that Georg had saved race winnings and birthday money over the past two years to upgrade his machine.
Despite having been left bikeless for the rest of the bank holiday weekend, he had been able to borrow a friend's bike to take part in the Ixworth Criteriums in Suffolk on Monday.
Related links
Stolen Hog Hill bike was labour of love