Surrey announces intent to bid for Tour de France stage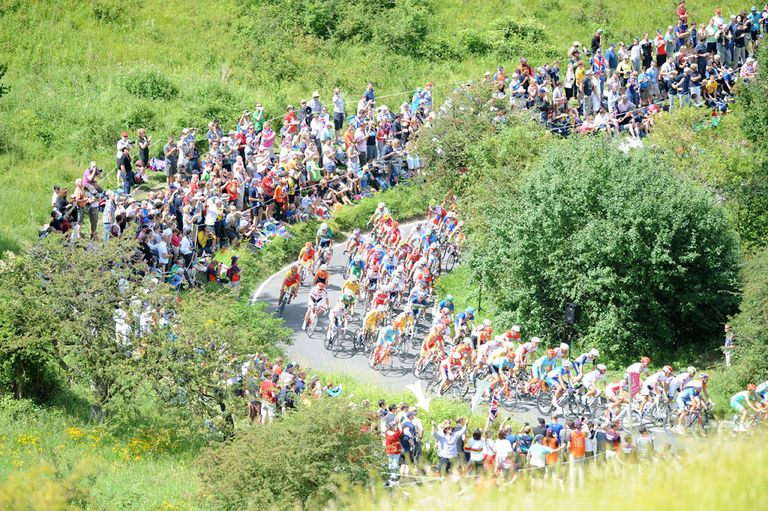 Surrey County Council has revealed plans to host a stage of the Tour de France on the back of hosting the Olympic Games road race and time trials.
The bid would join those already in advanced stages from Yorkshire (2016) and Scotland (2017) to host the Grand Depart of the Tour de France.
"Surrey has been the epicentre of world cycling over the past few days, cementing the county's reputation as a world class place to ride," said David Hodge, leader of Surrey County Council.
"We're looking at putting together a bid to host a stage of the Tour de France to build on the success of the Olympic cycle races. In September, we'll be welcoming elite cycling back to Surrey when we host a stage of the Tour of Britain."
According to Surrey County Council, infrastructure for the Olympic road race included 42 miles of roadside barriers, 5,000 cones, 4,000 road signs and 545 road closures. The organisation is hoping that it has more than adequately proven it can host an international-level cycling event.
The Tour de France last visited Britain in 2007, when the Grand Depart took place in London.
Since then, Britain has provided an overall winner of the race after Bradley Wiggins (Sky) swept the the win in July this year. The country is currently gripped with a new-found passion for cycle racing, with hundreds of thousands of fans packing the roadside for both the road and time trial events at the Olympics.
Related links
Yorkshire in formal bid to host Tour start
Scotland bids to host 2017 Tour de France Grand Depart